A Musical Family Affair | Edify.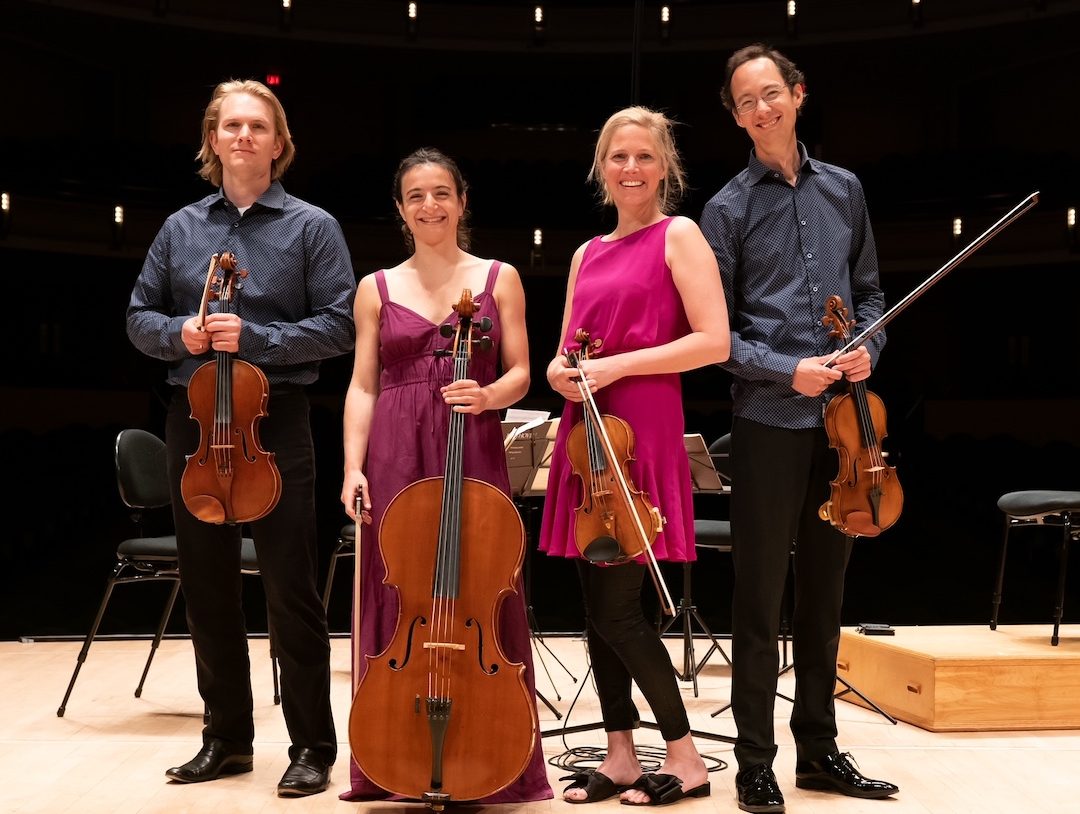 The couples Keith Hamm (viola) and Julie Hereish (cello), as well as Laura Veeze (viola, violin) and Robert Uchida (viola) all play in the Edmonton Symphony Orchestra. They also live on the same rue de Garneau that they enlivened during the first summer of the pandemic with their musical gifts. They're like a classic Fleetwood Mac, without the angst of breakage.
"We were rehearsing in our garden and playing on 86e Ave for the neighbors," Hamm said. "Garneau is a very close community and the owners of the Upper Crust Cafe, once they get wind of something like this happening on the street, they tell everyone, so sometimes there were a few hundred people in the street listening to Mozart. It was a really fun way to start the band.
The group is the Garneau String Quartet, and they have brought their bowing skills to MacEwan University as the first quartet in residence, offering a weekly class for teens (12-18) like the genre they have followed when they were kids but haven't seen since move to town. For a year, they work with string and piano students on a piece in the best way they know how: together.
"If you've ever learned a musical instrument when you were young, you might have thought, 'I don't really like practicing that much,'" Hamm says. "But I really see music as a team sport, just like football or hockey: if you really want to get into it and love playing, you should play with other kids. And it's hard to do that with classical music unless there are programs in place in your city that make that possible, so we really wanted to provide that kind of team sport offering in a musical way for young people.
Of course, the quartet also likes to perform, so they've included a concert series as well. CBC Radio 2's Tom Allen will host the first performance, and his wife, harpist Lori Gemmell, will join the quartet as the series' first special guest. It's a decidedly musical family affair, with shows scheduled for January, April and June 2023. But you can catch the inaugural performance, November 7, at Muttart Hall.