Adirondack Community Chorus will host "Now That's a Musical!" | arts and entertainment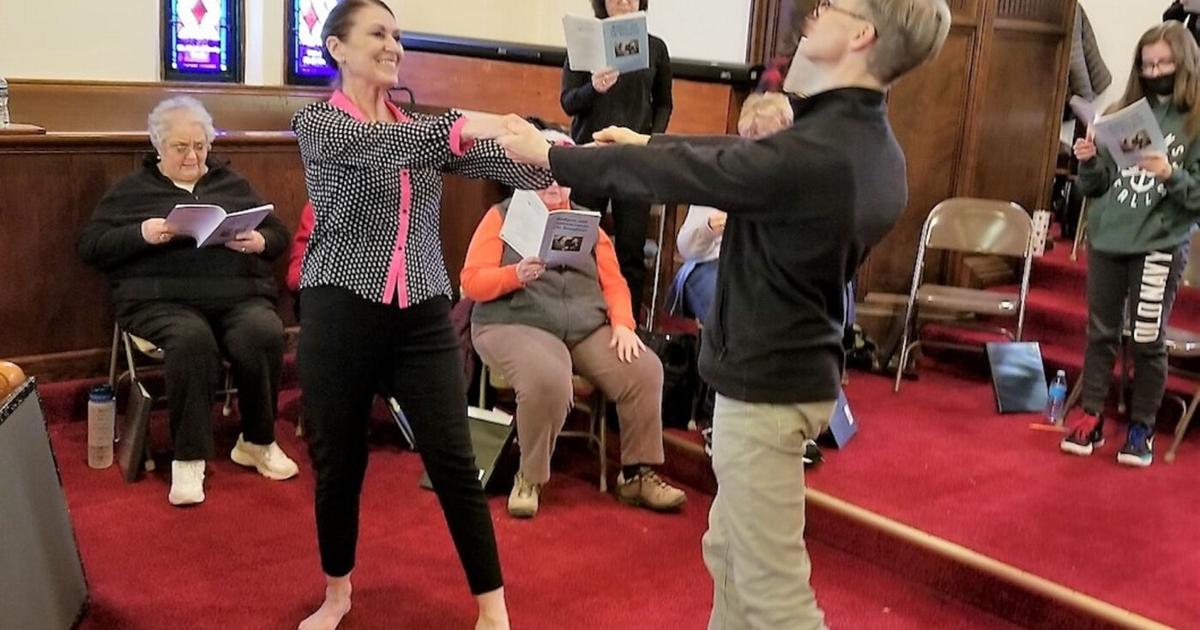 LYONS FALLS – The Adirondack Community Chorus, led by Peg Nuspliger, will perform "Now That's a Musical!" at 3 p.m. Sunday at Forest Presbyterian Church, 4019 Center St.
The free concert traces musical theater from the early 20th century to today's modern musical.
Hosts and star soloists Claire Haile and Michael Ferris, accompanied by Mel Chalker, will guide the audience through selections from Irving Berlin's "America", "Rodgers and Hammerstein on Broadway", "West Side Story", "Sondheim , a Choral Celebration", "Sunday" from "Sunday in the Park with George" and "Found/Tonight" from Lyn Manuel-Miranda.
Irving Berlin, a Russian-American composer and lyricist, launched an international dance craze with his first major hit "Alexander's Ragtime Band" in 1911. As Walter Cronkite noted during the composer's 100th birthday tribute, Mr. Berlin "helped write the history of this country, capturing the best of who we are and the dreams that shape our lives. The choir will perform his songs 'There's No Business Like Show Business', 'Blue Skies', ' Always" and "God Bless America" – with tap dancing by Anna Engstrom on "Puttin' on the Ritz".
For most audiences, the word "musical" conjures up the form known as the "musical book," in which songs blend seamlessly with dance and comedy to tell a story and develop characters. Rodgers and Hammerstein's 1943 classic "Oklahoma" is generally considered the first musical book, and the title track will be featured by the choir.
Other Rodgers and Hammerstein selections will include "I Whistle a Happy Tune" with a solo by Becky Kelly, "Do Re Mi" by selected elementary students from the Adirondack Central School District, "It Might as Well be Spring" , with a solo by Olivia King and a dance number by Anna Engstrom and Michael Ferris on "Shall We Dance". Terry Marcy is the star soloist of "You'll Never Walk Alone".
The musical journey continues with selections from "West Side Story," which first appeared on Broadway in 1957, with music by Leonard Bernstein and lyrics by Stephen Sondheim. "West Side Story" is a musical tragedy inspired by Shakespeare's "Romeo and Juliet". The most recent iteration, as a Stephen Spielberg movie, has been nominated for seven Oscars and has already won three Golden Globes.
The choir will perform "I Feel Pretty", "Maria", "Somewhere" and "One Hand, One Heart". Anna Engstrom, Michelle Smith and Judelle White dance to "America"; and an ensemble featuring Claire Haile, Judelle White, Michael Ferris, Don Mallette and Steve Kennison will sing "Tonight."
Mr. Sondheim's greatest hits continue, with selections such as: "Into the Woods," with soloist Elizabeth Zehr; "Putting it Together" with a solo by Mary Leach; "Not While I'm Around", with a duet by Dan Austin and Anna Morley; "Losing my Mind", with a solo by Margaret Haenlin.
Miyako Schanley and Jean Bird are a star duo in "The Little Things You Do." 'Sunday', from 'Sunday in the Park with George', completes Sondheim's repertoire.
The concert will end with the contemporary hip-hop influenced "Found / Tonight", by Lin-Manuel Miranda – a mixture of a song from "Hamilton" and one from "Dear Evan Hansen" – with a solo by Todd Galarneau.
Founded in 1976, the Adirondack Community Chorus is made up of singers who represent the far reaches of the Adirondack region. In "Now That's a Musical!" participating faculty and students represent Lowville Academy, South Lewis Central School and Adirondack Central School. The singers come from as far away as Blue Mountain Lake and many villages: Barneveld, Remsen, Boonville, Forestport, Brantingham, Old Forge, Inlet, Eagle Bay, Constableville, Port Leyden, Lyons Falls and Lowville.
This program is made possible in part by the Kenneth V. and Jeanette Remp Sawyer Community Fund of the Northern New York Community Foundation.
Donations are accepted and will be used to finance future concerts. The snow date for the March 6 concert is Sunday, March 13.