Behind the band: Paul Meland, a musical explorer – Alexandria Echo Press
Editor's Note: The following story is part of an occasional series, Behind the Band, which highlights musical acts that perform in Douglas County or have a connection to the area.
For Paul Meland, a 2014 Alexandria graduate, music is a journey of personal development. He always plays it, teaches it and studies it. He has no destination for his musical exploration. He will go where he takes him.
"I can't really imagine my life without music. It's what I do, not every hour of the day, but a lot of the day, every day," Meland said. "It's corny to say, but it's a way of life."
Meland grew up immersed in music. His mother played the piano and his father is a self-taught guitarist. Their home was filled with music from the Beach Boys, the Beatles and tunes from jazz master Miles Davis and John Coltrane to classical composers like Sergei Rachmaninoff.
"I think what really piqued my interest in music was playing the saxophone," said Meland, who joined Alexandria's orchestral program as an alto saxophonist and later as a tenor. in the last years of primary school. "I think it started as an interest more in saxophone than music. From there it kind of morphed into a broader interest in music. I was just interested in how to making him sound better than he did…was like a challenge."
In college, he became very interested in playing jazz on his saxophone. So much so that he admits to having neglected reading music and focusing more on improvisation. But, his musical interests were never genre-specific. He was also interested in bands like Nirvana, Pearl Jam and the Red Hot Chili Peppers.
In high school, he was part of Jefferson High School's jazz band, concert band, and honor band. It was also at this time that he began to participate in jazz camps. From as close to home as Morris across the country to Louisville, Kentucky and Boston, Massachusetts to Berklee College of Music – where he would eventually earn a degree.
His decision to pursue an education in music is something he says was done quite gradually.
"I didn't really know what I wanted to do," admits Meland. "This thing (music) that I had invested all this time in and loved a lot, it kind of made sense for me to do this. It's almost like I don't even know what I would do with it. 'other."
It was after seeing a performance by jazz saxophonist David Liebman that his decision was solidified.
After graduating with the last class from Jefferson High School, Meland enrolled at Berklee and that's where his musical exploration really started to unfold.
"I found myself in my first two years at Berklee joining these avant-garde experimental bands. I kind of ended up exploring a lot of wackier, experimental stuff," he said.
The first band he joined was Dinner Theatre. According to his website, "At a freshman jam at Berklee, Paul saw three people give a very weird performance. He introduced himself and joined their new project, Dinner Theater. produced in public, but were prolific in 'studio' for their short existence."
"We were just trying to subvert everything we could about Berklee," Meland said.
Next was a band called Paracusia which Meland described as a "comedy-like progressive experimental rock band".
His group, The Çay Party, focused their musical abilities to perform traditional Turkish folk songs as well as some originals by singer and native of Turkey Mahir Can Küçük.
And finally, Naott, an ambient duo composed of Meland and Latvian guitarist Rihards Kolmanis.
Each group varied in terms of success. Some were just bands that practiced at home, some recorded albums, and some performed live.
"I think it was really great to explore music outside of Berklee, not in a classroom setting," Meland said. "It was just a group of us, around the same age, swapping ideas. I think that's probably one of the best things about Berklee. There's just a lot of things going on. pass. You can hardly avoid it."
Beyond bands, Meland has also composed music. Some of them were inspired by Renaissance music and a Gregorian chant and another was a combination of recorded sounds with added effects.
"I got really interested in medieval and Renaissance European music. And so that ended up being a path that I pursued further afterwards," Meland added.
After earning a degree in contemporary writing and production at Berklee, he enrolled at the New England Conservatory of Music — also in Boston — to earn his master's degree in musicology, which he completed last May. He focused on Turkish music and Islamic music as well as Renaissance music.
"At one point in Berklee, I was just interested in tracing the history of harmony. It kind of took me on this journey to understand how harmony developed over time and how she was born. And that took me to the Middle Ages," Meland said. . "I found myself liking a lot of music. Music that I was both interested in listening to and also in analyzing and learning."
Currently, Meland uses his knowledge of music to teach at several Boston locations and perform occasionally. Next, he plans to get his doctorate. in ethnomusicology – the study of music from different cultures – and imagines that he will most likely end up as a professor at a university.
"Our brains are primed to understand speech," Meland began when asked why music is so connected to humans. "When you speak, if you change the way you intonate it – your tone of voice – it changes the meaning of what you're saying. In music, we use the same kind of ideas. It's just the sound to through time…I think when you get a little more into music, it taps into so many different elements of being a person."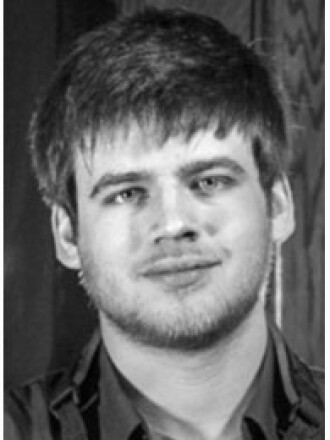 Ultimately, however, his main goal is to keep improving, and he hopes to publish research on music history. Recently, he gave a lecture at the New England Conservatory of Music on music in Islam.
As for performance, he posts songs on his YouTube channel and recently joined the Boston Recorder Orchestra, although he doesn't see a performing career as he thinks he would burn out.
"I think the arts are enmeshed in the human experience, to such a degree that I don't know if we would be human without them," Meland said. "We need a certain amount of beauty in our lives to express our feelings and emotions. Without these outlets that we have invented for ourselves, I just don't think things would work. Music is one of them."
He first started pursuing music because he couldn't think of any other option and now he can't imagine his life without it.