'Cyrano' review: Peter Dinklage stars in a movie musical that doesn't hit the right notes enough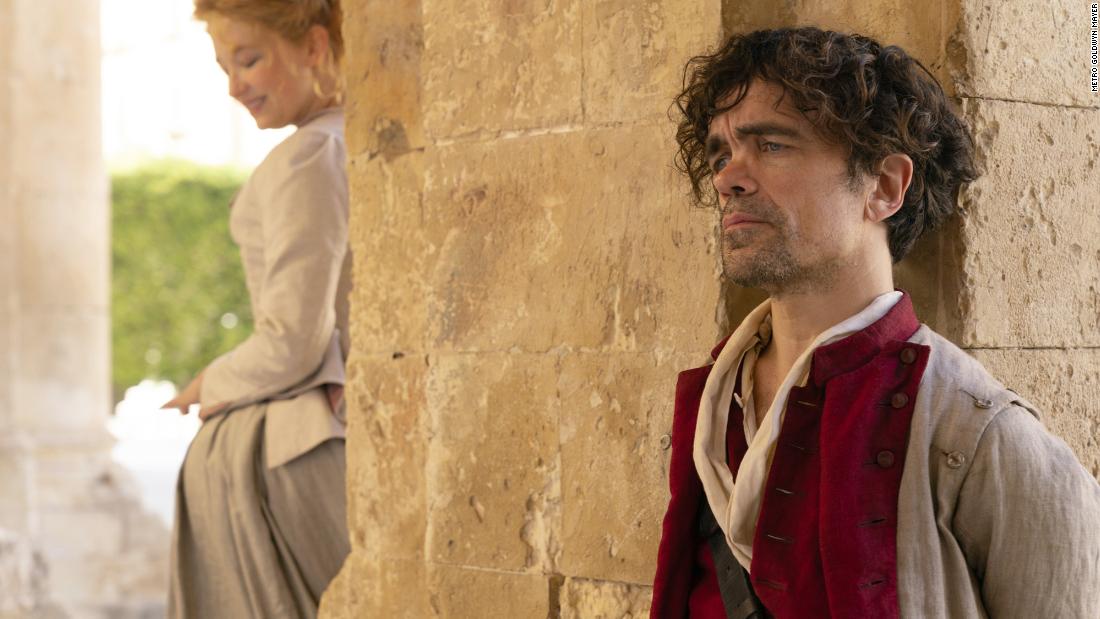 Dinklage trades the usual prosthetic nose for his stature, which gets in the way here of expressing his love for his cousin Roxanne (Haley Bennett), whose affection for him is strictly platonic.
But of course, Roxanne has fallen for handsome Christian (Kelvin Harrison Jr.), who despite his striking features lacks confidence or style when it comes to the art of romance. The tricky solution is for Cyrano to write to him (and in the famous balcony scene, speak for him), expressing his love for Roxanne without revealing the source or his true feelings.
It's a tough story to screw up, and director Joe Wright ("Atonement" and more recently "Darkest Hour") doesn't. But the musical flourishes work intermittently at best, partly because of the mediocrity of the songs, and partly because of those who perform them, who are usually on firmer ground during the dramatic spoken interludes.
Indeed, Dinklage's speaking voice is a well-tuned instrument without resorting to song, and the Emmy-winning "Game of Thrones" star brings real pathos to Cyrano's spell to go with the humor and the cloak and dagger associated with the role.
That said, he joins a very good film company that is raising expectations to bring this character to the screen, including the Oscar-winning portrayal of Jose Ferrer (and in terms of screen portrayals, benchmark) in 1950 and Gérard Depardieu in a French version of four decades. later. And of course, that's not mentioning all the variations on the theme, à la "Roxanne", with Steve Martin; or Netflix's recent teen releases "Sierra Burgess is a Loser" and "The Half Of It."
Like many recent releases, "Cyrano" has taken a circuitous route to the screen. The film received an Oscar qualifying run – its only nomination for costume design – and then its official release was delayed due to the Omicron variant. So it comes later and with less fanfare than the producers clearly hoped.
Thanks to the cast (which also includes the nearly unrecognizable Ben Mendelsohn as the villainous De Guiche), "Cyrano" is worth watching, now or later. But it's a relatively modest addition to the title's story, where the music at least subtracts as much as it adds to the story's inherent poetry.
"Cyrano" will premiere in select U.S. theaters on February 25. It is rated PG-13.