Dear actor Evan Hansen leads a masterclass for the MIA Musical Theater Class | Lifestyles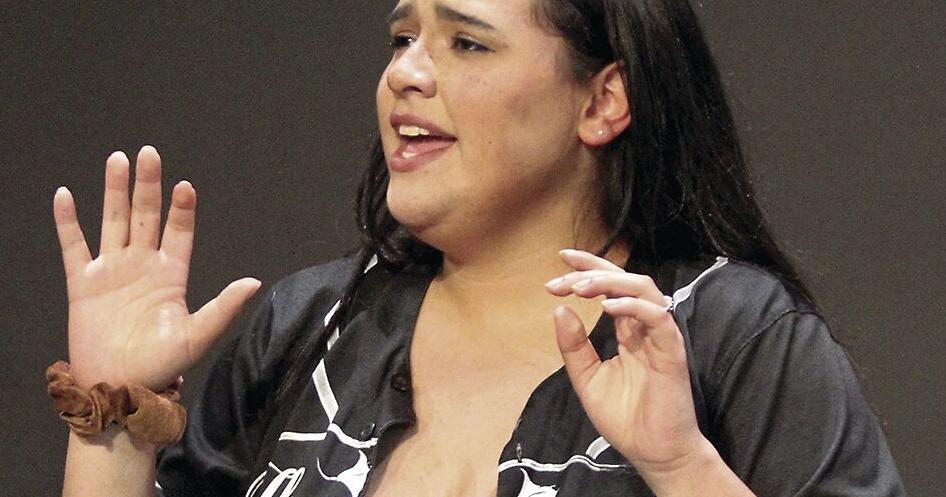 Marco Island Academy students participated in a masterclass in acting through song with Broadway actor Julian Diaz-Granados on Friday, February 25 on the stage of their new gymnasium. Diaz-Granados in Naples all week as part of the cast of the Broadway play, Dear Evan Hansen, which played all week at Artis-Naples.
Diaz-Granados covers two roles in the popular play, Connor Murphy and Jared Klienman. Nationwide shows are relying on replacement actors more than ever in these times of COVID. Productions without enough replacement actors had to cancel performances.
MIA Arts Department Chair Chris Dayett arranged for Diaz-Granados to work with his musical theater class. Dayett found the masterclass eye-opening both for his students and for himself.
"This is an incredible opportunity for the students – and for me," enthused Dayett. "I also learned some new things today."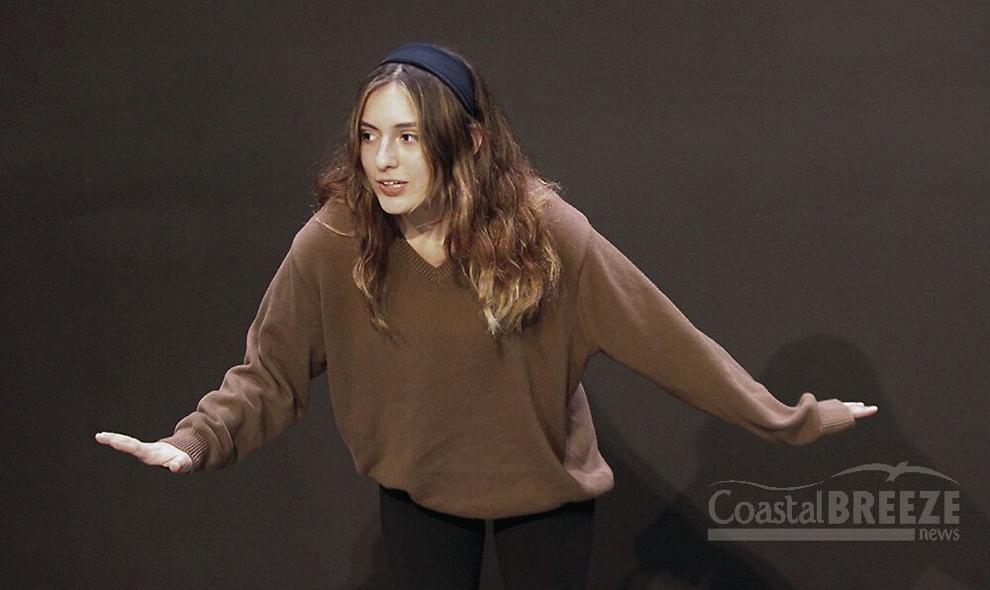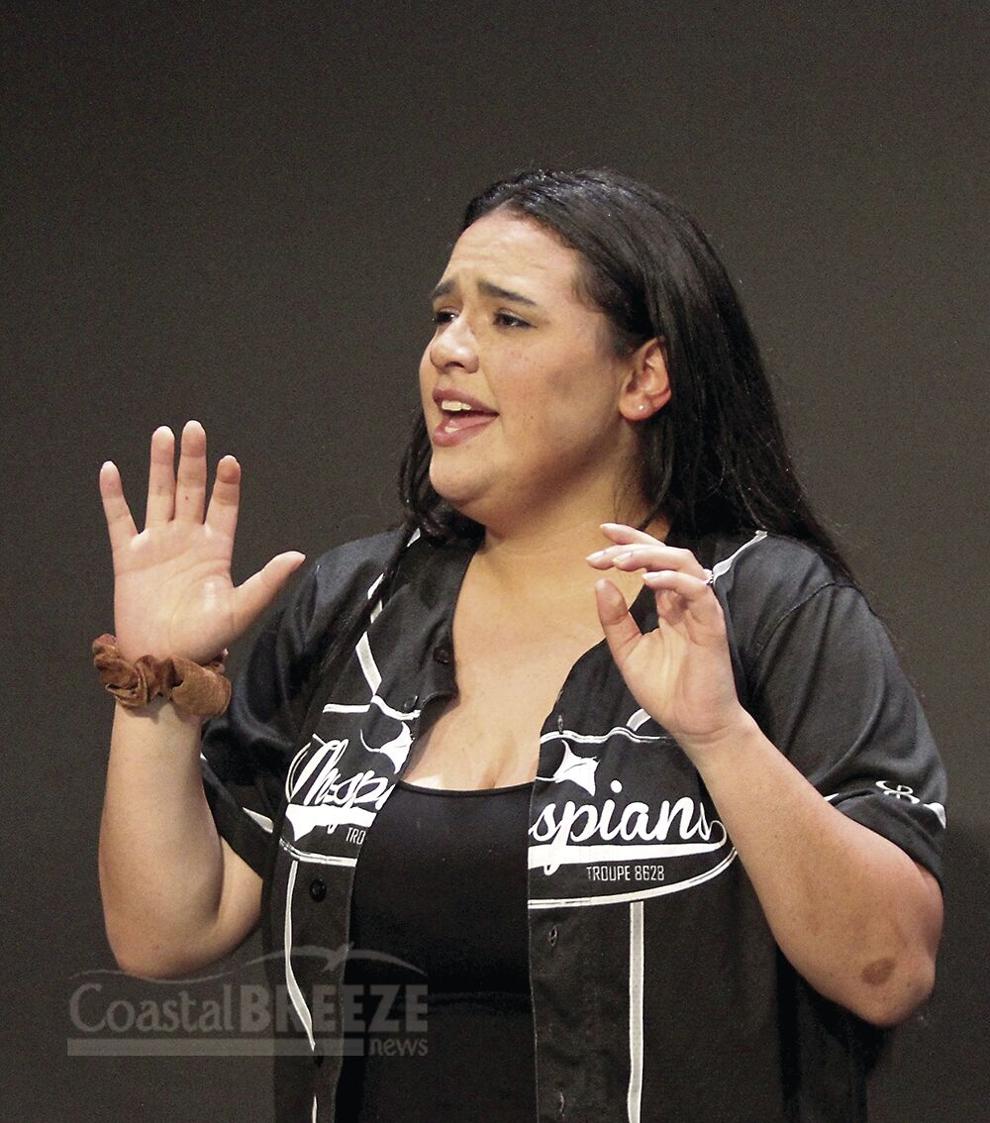 Diaz-Granados, a 2014 graduate of Oklahoma City University, is young enough to be very close to MIA students. And with seven years of stage experience in New York, he's able to deliver on-the-spot criticism to aspiring singer actors.
Each of the twelve students was asked to show off their musical and acting skills in front of Diaz-Granados, Dayett, and their classmates. It's not exactly an audition, but it certainly had the potential to make performers nervous. Diaz-Granados takes care to immediately put students at ease.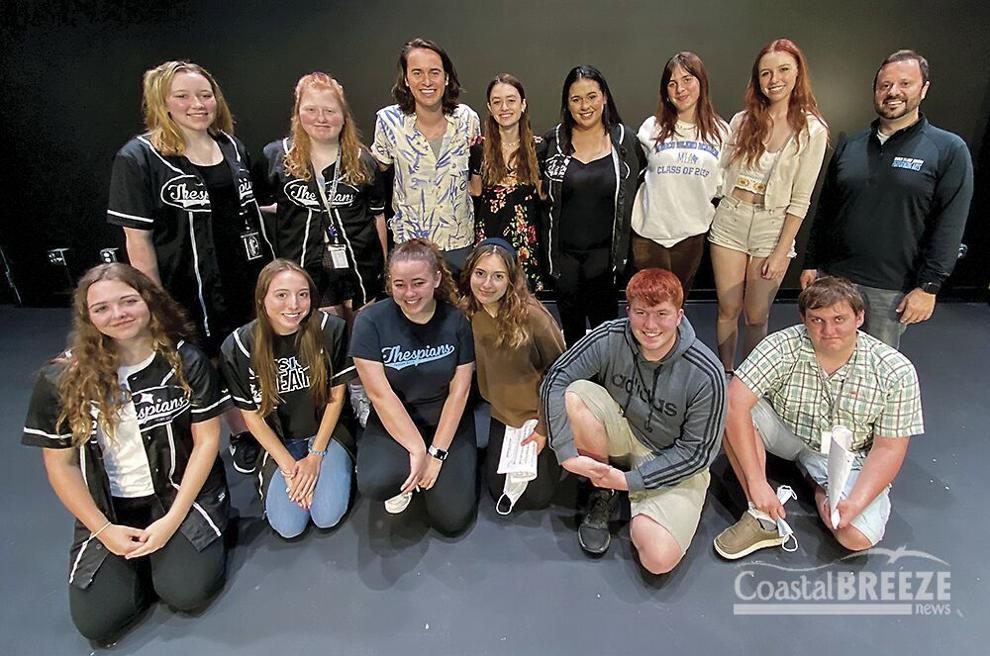 "It's so non-judgmental," Diaz-Granados told the excited students. "I just want to see you open up a bit and have fun with the song. Lose yourself in character. I'm just excited to be here. So don't feel any pressure, just be loose, and we'll just go somewhere." so Talk about it, it's gonna be awesome.
And that has been awesome. MIA students have risen to the occasion. Dayett, who deftly controlled the sound system from his iPhone, watched his students like a proud parent, cheering on their successes while quietly encouraging them to hit all the right notes. He is rightly proud of his students.
"They really surprised me this semester," Dayett said. "I had a few that started in January with the 'I don't sing at all' attitude. And within eight weeks of seeing them sing in front of the class and a pretty awesome complete stranger.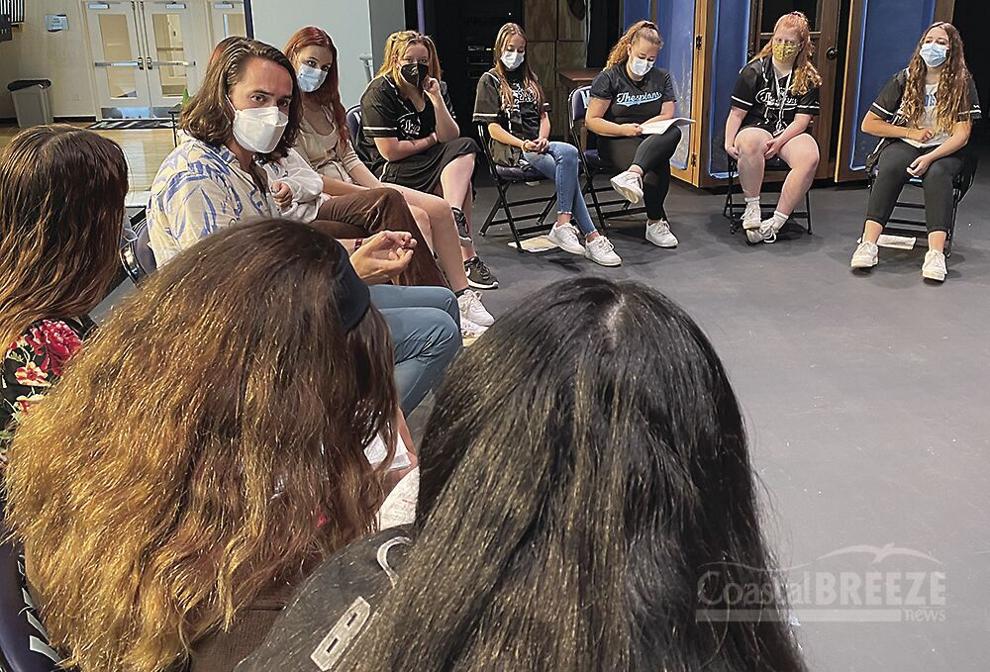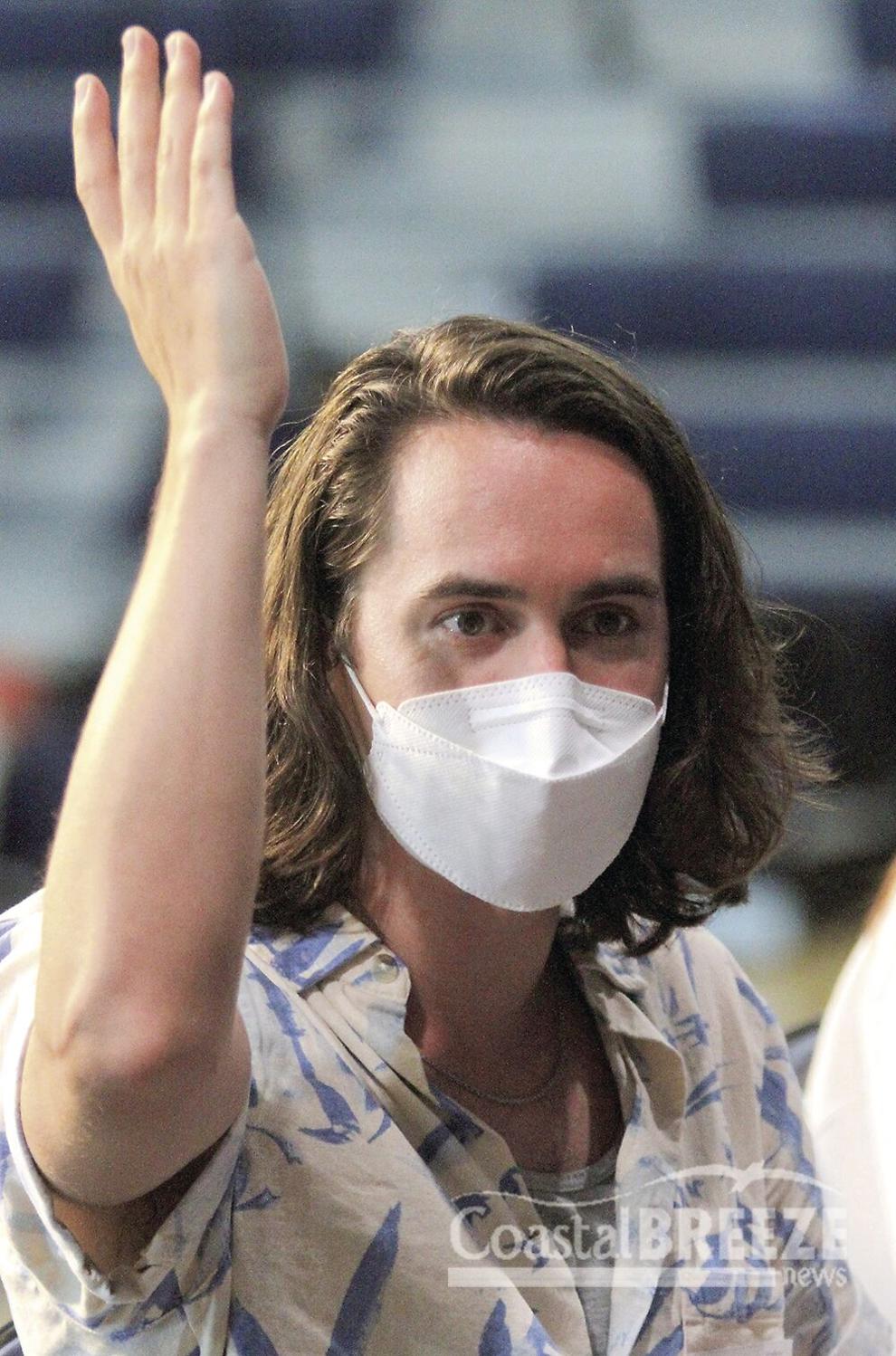 Diaz-Granados' appearance is possible through a partnership with Broadway VIP experience provider Broadway Plus. Broadway Plus got creative in helping hundreds of actors stay afloat amid the challenges posed by COVID with programs like the masterclass MIA students experienced. Dayett tried to find a sponsor for the masterclass but had no luck. He would like to see the masterclass come back every year.
Dayett is currently fundraising for MIA's performance of The Little Mermaid on April 8-9. This will be the first performance in the new school theater. The MIA gym is designed to be quickly transformed into a theater with an independent sound system. Dayett said anything above the goal of The Little Mermaid performance will help defray the cost of the masterclass.
MIA students performed during the first half of the masterclass. Diaz-Granados observed, listened, praised, encouraged, and offered targeted suggestions to each student. The Broadway actor impressed the students.
"Great work," Diaz-Granados said at the end of the session. "Actually, I didn't know what to expect. So congratulations to all of you. These are all excellent selections. There's a lot of great vocal talent in this room.
Isabella Burgos set the bar pretty high when she was encouraged by her classmates to start things off. She sang a number of the character Belle from Beauty and the Beast. Diaz-Granados impressed.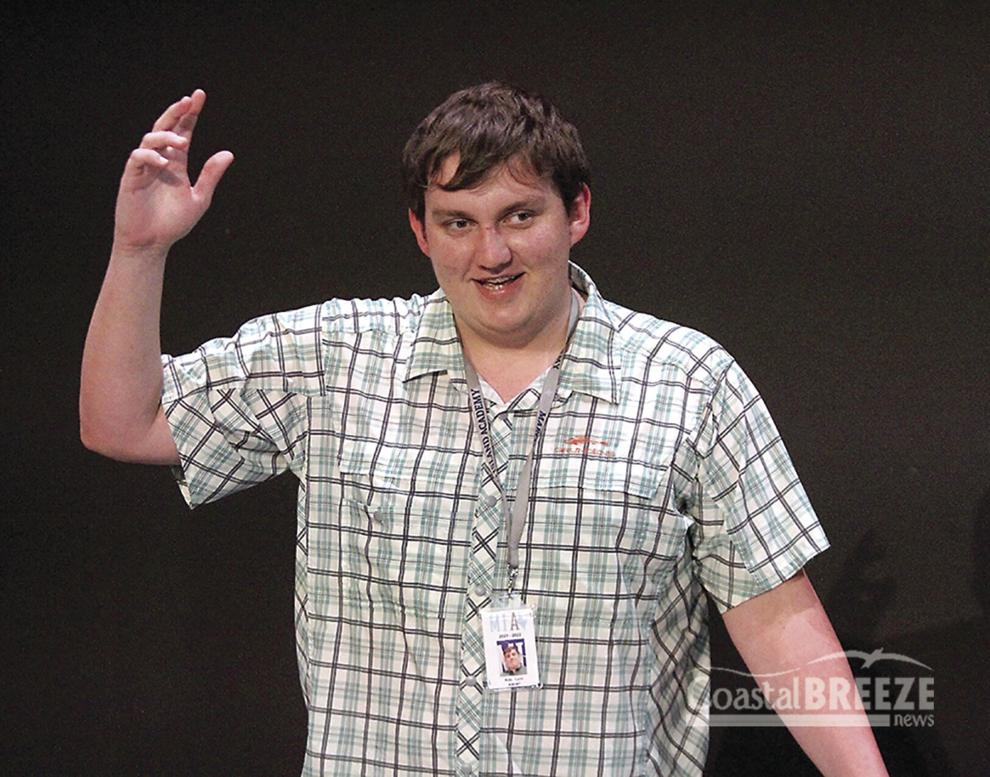 "It's so great," he said in Burgos. "You are already in a good position. In the future, try to put yourself where Belle is. She feels trapped."
He also noted that Burgos stood with his arms crossed over his stomach for much of the performance.
"I just want to challenge you to find three arm positions to work in," he suggested. Don't worry, it's not a quiz. You don't have to do them all. Just think about your positions. You are starting from such a strong point.
He invited Burgos to try his luck.
After achieving success the second time around, including well-executed arm positions, her classmates erupted in applause.
Kiera Swanson struggled at the start of her performance, then gained confidence as she progressed. When she finished her performance, she clenched her fists and exclaimed "Yes!" His classmates shared his triumph. Diaz-Granados could see Swanson's talent.
"Really, really good," Diaz-Granados told Swanson. "Your acting is already very natural. Very believable. The word acting itself is sometimes misleading because you really want to live in it. And I think you're already doing a great job of that. And you have a great voice too. It's really, really awesome. You really threw your arm out and your body really opened up. I don't know if it's because you were nervous at first, but it's like you're gaining confidence over the as the song progressed.
Paulina Kaminski also deserves praise from Diaz-Granados. She felt bad because her voice broke sometimes.
"Never apologize for the cracking of your voice," he advised. "It literally happens to people all the time. In my own singing lessons, my singing teacher told me, 'If your voice never breaks, you're not really going there, you're not pushing it.' Honestly, you have a beautiful voice.
He also impressed with Kaminski's comedic flair.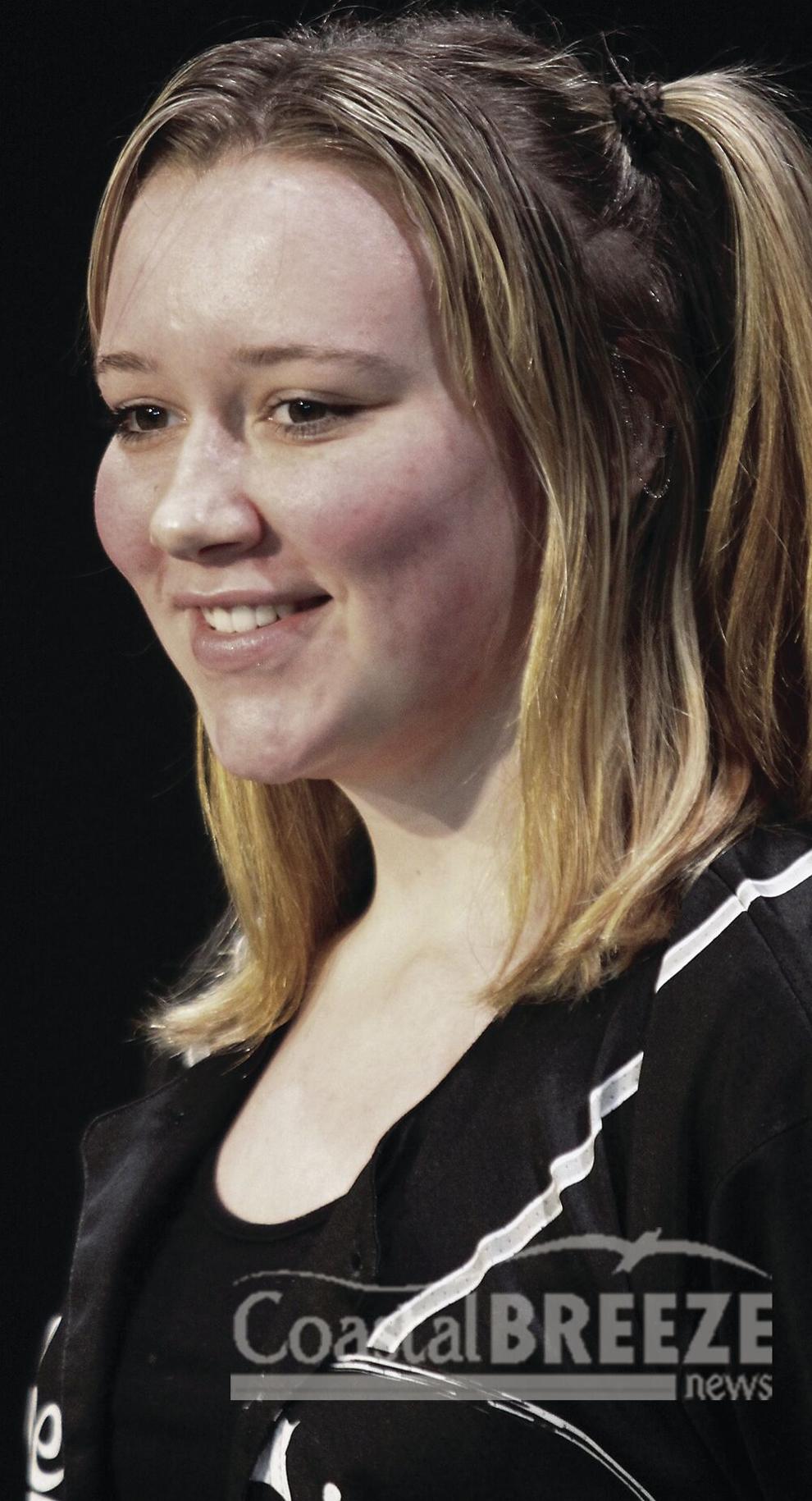 "I love how comfortable you seem in your body," he said. "You're a coward. I think you play that character really, really well. I think you have great comedic timing. At first, I don't think you have to pace. By the end, when it starts to get effect, you can begin to energize it.
Another young actor swaying during his performance. Diaz-Granados suggested ways to improve.
"Try to find your stillness," he said. "It will bring a sense of confidence and bring something interesting to the character. Honestly, I think you were swaying because you wanted to move. Instead, try moving slowly, or something like that."
The second half of the Masterclass devoted to a question-and-answer period. The MIA students were extremely engaged in the exercise. Their enthusiasm never wavered until the bell rang to end the school day.
You can donate to Marco Island Academy's performance of The Little Mermaid at https://igg.me/at/MIAPerfArts2022.