Future Innovators Help Kids Build STEM Skills While Having Fun | New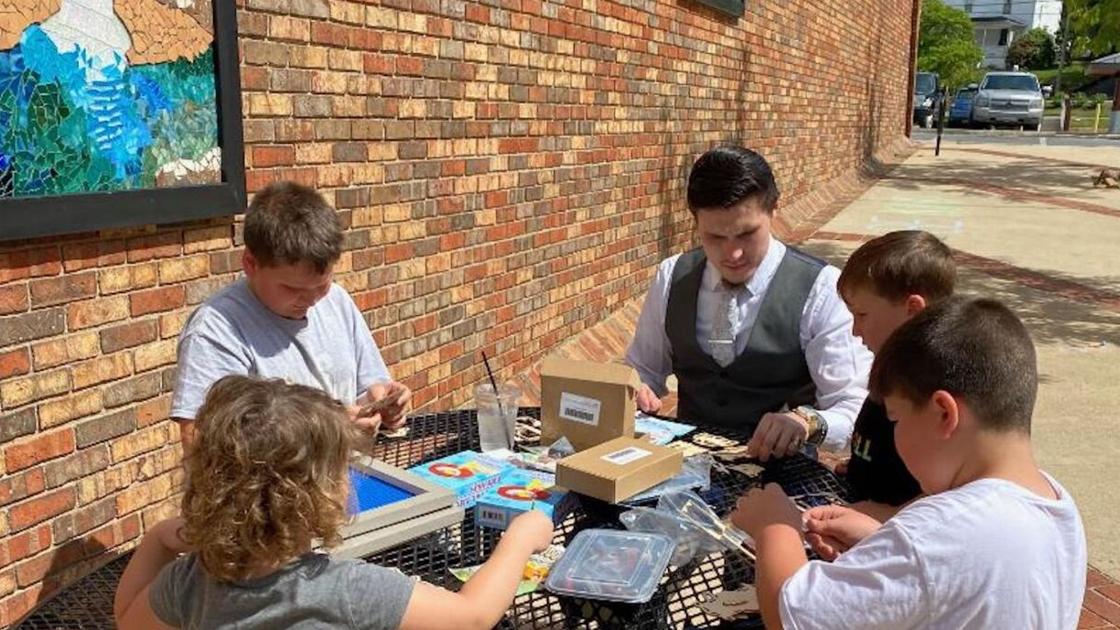 ELIZABETHTON – For most people, the event on the First Friday of this week in downtown Elizabethton was all about having fun and playing games. This was certainly true for many adults, who enjoyed shopping, live music and art. There were also a lot of children and teenagers who seemed to be having fun in the two covered passageways in the city center, playing games and putting together kits.
But there was a more serious side to what these kids were doing, as Pure Legacy CEO Brandon Pierce pointed out. He said the kids were certainly having a good time, but they were also honing their skills to become more proficient in STEM (science, technology, engineering, and math) activities. Not only that, they can enjoy the fun of doing the projects with their friends. At the First Friday event last week, they were busy making RC cars. Other weekly STEM activities will include gardening, wiring, volcanoes, an egg drop challenge, and other fun classes.
For example, what looked like a pure fantasy task of making a wand that lights up in the dark, Pierce said, actually provided kids with some serious practice in electrical wiring. In the same pattern, young children were actually building a drone that really flies. In another exercise, the children will do 3D modeling. Pure Legacy has developed Future Innovators, which focuses on tutoring young students of all ages in STEM education and also in areas such as computer-assisted learning, environmental sustainability, tutoring, school preparation. university and ACT preparation. Pierce said it even included areas such as art.
Pure Legacy has developed partnerships with Carter County Drug Prevention, PEAK Mentors and Red Legacy Recovery. Pierce is also looking for students who would like to be a part of the program, especially those majoring in education.
In addition to the First Friday events, Future Innovators will be participating in Evenings on Elk, also in downtown Elizabethton, where kids will build RC cars and run behind the Red Legacy Recovery offices, 413 E. Elk Ave.
There are also special upcoming events that include a screening of "The Karate Kid at Covered Bridge Park on June 26th." Another film is scheduled for July 17 at Covered Bridge Park. This one will be "Inside Out".
Another fun event will be the Harry Potter Birthday Celebration at Covered Bridge Park on July 31 from 2 p.m. to 5 p.m.