Gering High School Prepares 'Bye Bye Birdie' for Spring Musical | Education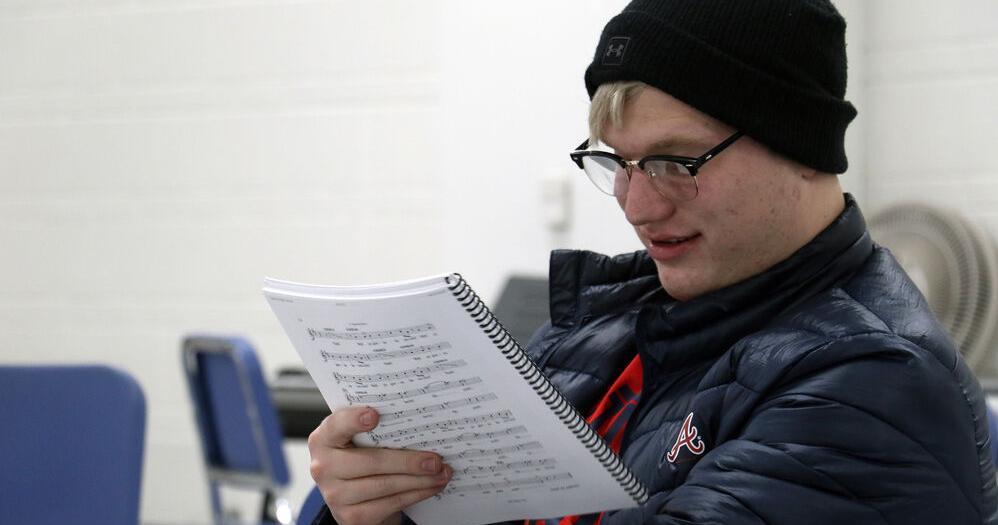 Gering High School will take it back to the old school for this year's spring musical with the 1960 Tony Award-winning Broadway production of "Bye Bye Birdie."
Music director Shelly Muggli said the show has been on her to-do list for some time.
"It's a bucket list show for Mr. (Andy) Stobel (theatrical director) and for me too," she said. "He's one of those we just love."
Although it's an old show, Muggli said the students have already had a lot of fun as they begin readings and rehearsals. Junior Wyatt Soule, who will play lead character Albert Peterson, couldn't help but laugh as he explained all the parts he was excited for.
"I think probably the three biggest things I'm excited for: Dominic (Marostica) in a dress – like him doing the cross-dressing scene because he's trying to run away because he just went into jail – Regan's (Fuller) tap number – it's gonna be so funny – and then probably the slap scene with Thomas (Connot) and Dom," he said. "Those are all gonna be awesome."
Muggli said it was the first time in a long time that she had seen her students having as much fun as these children did during the first reading. She said that for those who know the students and their personalities, the production will be all the more comedic.
"I think the first night we read the script, the kids just had fun," she said. "…You understand how funny this script is, but you also understand, because of the characters and the kids – you know them as who they really are as a human – and then when you know they have to playing the characters against each other is just hilarious," Muggli said. who are going to play the role, (it's) even funnier. I mean, kids have never laughed so hard while reading a script before.
Of course, with the show being written in the '60s, there are moments that "have not aged well," as junior Kaitlyn Peterson, who plays Mrs. MacAfee, put it.
"But, we'll save most of the jokes," she said. "So, I hope people come out for that."
Although rehearsals have just begun, many students are already looking forward to what this spring musical season has in store for them.
"I'm excited to explore anger through acting, because last year (I) couldn't do that a whole lot," said junior Maddux Janecek, who played the cowardly lion in the musical. last year and is playing Mr. MacAfee this year, says. "So I'm excited to explore new areas of action."
Junior Hannah Boyd, who plays Rose Alvarez, said: "I'm thrilled to see how well everyone works together and how it all falls into place at the end because it's a great musical to take on, but it's okay. be really good."
Peterson said that even though it is an older show, younger audiences should still come, as they will find it just as funny as adults.
"I am delighted that the young audience is coming. I welcome them all," she said. "I (had) never seen the movie or heard of the show until I had it in Gering, and that's really a hoot. You wouldn't expect it to be this funny for its age, but it's hilarious.
Boyd said: "I think everyone needs a laugh, especially with everything that's happened over the past few years. Just come enjoy the show, laugh at us being ridiculously hilarious.
"Mostly just ridiculous," Soule added with a laugh.
Gering's musical will be on stage April 21-23, and tickets go on sale March 15.