Get to know Barbosa's techno style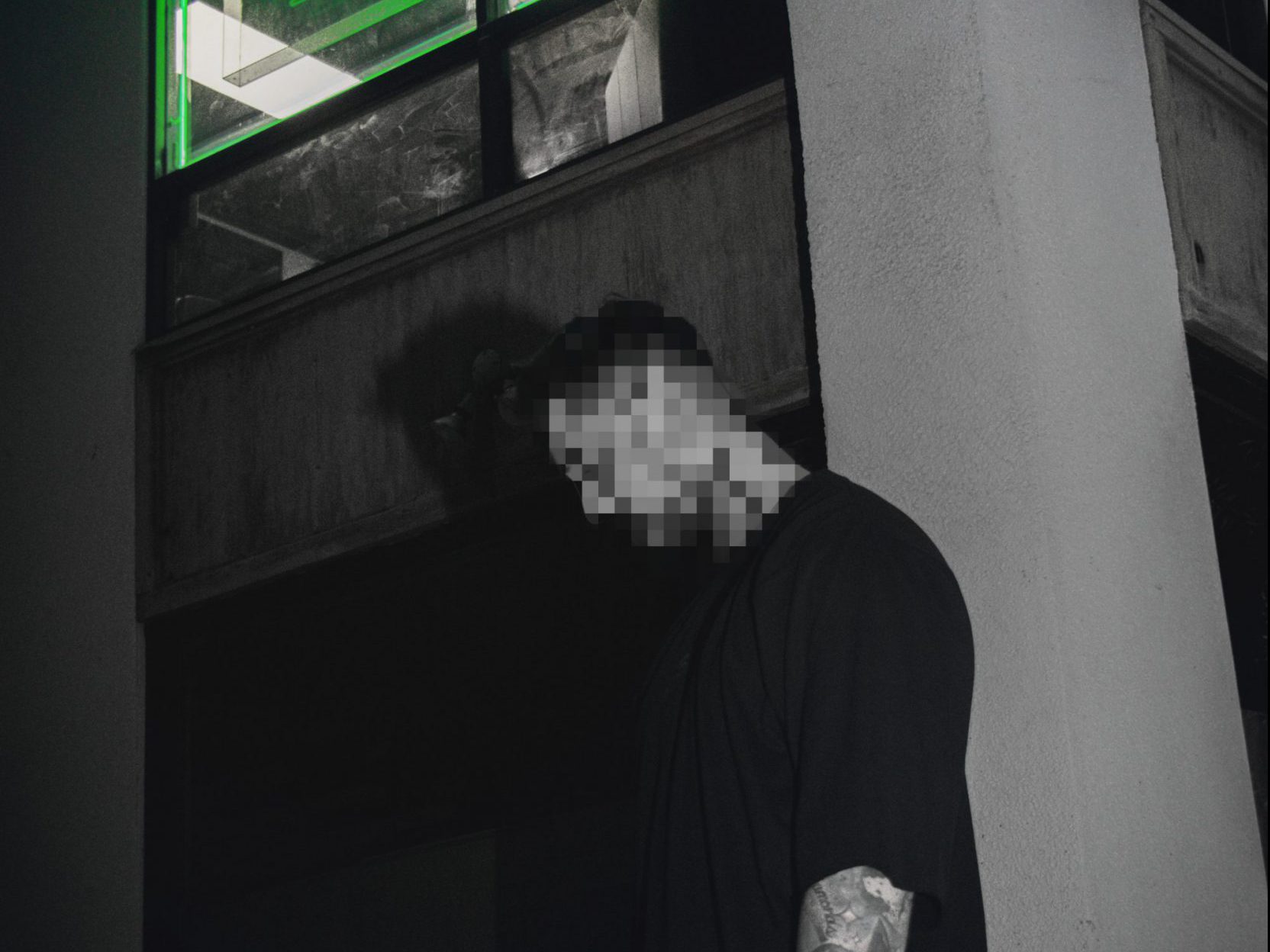 Toronto techno artist Barbosa dropped by to discuss his recent song 'Android', his label Heist Mode, and more After!
---
If you are someone interested in the dance music scene, there is no doubt that you know how awesome the sounds coming out of Canada have been. Whether in the realm of house, techno, trance or bass, artists have continued to move crowds from near and far with their superb sets and releases. One of these artists is Barbosa and he's looking to carve out a place for himself in the techno scene.
Based in Toronto, Barbosa has already caught the attention of those looking for fresh techno tunes to feast on. Over the past few years he has gifted his listeners with tracks like "Nobody, ""His mind, ""Gattsu, "and"IntrospectionWhich decimated full-fledged speakers. More recently, however, he took his career to the next level with the launch of his imprint, Steering mode.
Centered on the overall sound of techno, Heist Mode is not just a place for Barbosa to release his tracks that were on his hard drive. Instead, he's looking to continue growing the techno scene by turning to some of his friends and other artists who have stood out with their booming beats. And it is obvious that he achieved this goal with the release of the label's first compilation, Heist Mode Vol. 1, which featured his song "Android»As well as more than 20 other tracks from producers, including Rhyot, Cespedes, FÜÜLROD, and PVR, to name a few.
Seeking to better understand his own history as a DJ and producer, as well as what's to come from Heist mode throughout the year and beyond, we jumped at the chance to chat with Barbosa. Listen to her exclusive guest mix below and read the rest of the conversation as we dive deep into her mind!
Stream EDMID Guest Mix 273 || Barbosa on SoundCloud:
---
Hi Barbosa, thank you very much for taking the time to chat with us today, and I hope things improve a bit in Toronto. You're a man with a lot of different roles in the scene, and we'll get to that in a minute, but let's go back a bit. Looking back, what were some of the musical influences that helped you develop a passion for dance music?
Hi, thank you too for inviting me! Dance music first caught my attention when I befriended a new German child at school. He shared his CD mixes composed mainly of Adam Beyer, Armin van Buuren and Eric Prydz. I went home looking for music to burn my own CDs, and the only music I could find (and that interested me) was from artists like The Prodigy, The Crystal Method, and Aphex Twin.
When I got old enough to realize that dance music was meant for raves in a live setting, clubs like The Guvernment and Footwork really developed a passion in me. The people of Toronto who built the dance music scene would be the real influence for me here. They put on the best raves ever. You would see everyone you can think of back then like deadmau5, Dubfire, Richie Hawtin, Derrick Carter to name a few. It's hard to pinpoint exactly what sparked this passion in me, but that's really all that went into the music scene at home.
Many artists talk about having a specific time when they realized they wanted to pursue a career in the industry. Do you remember a specific light bulb that went off in your mind that prompted you to do it as well, or was it a natural progression?
I've always wanted a career as a musical artist. I have tried several times since I was young, but things have never worked. I decided to take a break and started a career shortly after high school which prevented me from pursuing music. Despite this, when there were opportunities, my close friends and I would get together and throw our own parties with music that we loved. I was on the verge of exiting my career and when I put in my resignation notice – I knew right away that I seriously wanted to get back to music whether it succeeded or not.
Over the past two years you have released a number of tracks like "No One", "Introspection" and "Lilith", which really show your passion for techno beats. What drew you to underground techno sound, and how do you get the creative juices flowing in the studio?
I guess the music that initially piqued my interest would now be considered underground techno. This sound is exactly what still resonates with me today; anything from those years really.
More recently, you uploaded your last "Android" song to Heist Mode Vol. 1, the first compilation of your label. Can you share some insight into the production process behind this tune and how it came about?
With Android, I start by laying the groundwork and have progressed. I started by putting together a punchy kick and layers to make it groove. I added textures and percussive elements, then I added hats. At this point, the acid lines have become easy, as the foundation has a good rhythm. After that I added my own voice so that all of my elements could "talk to each other" and everything would be fine.
Speaking of Heist Mode, your label caused a stir with this dizzying debut compilation. What was it like putting it together and collecting tunes from artists around the world? Did you use a specific method to browse the demos?
It was honestly the biggest challenge for the label so far. My goal was to primarily seek out Canadian and American producers as we are running out of labels and techno producers. I mostly met artists on Discord servers or just cold post artists on Instagram. I have 100% a method and criteria. In short, I first try to see if the music corresponds to my vision of the label and the intended sound. Second, these artists had to not only appear professional, but also be professional in their demeanor. Techno has always been a DIY scene and these artists need to be self-reliant – not just talent. I presented the visions, goals, plans, etc. from the label to these amazing artists and people and I went from there.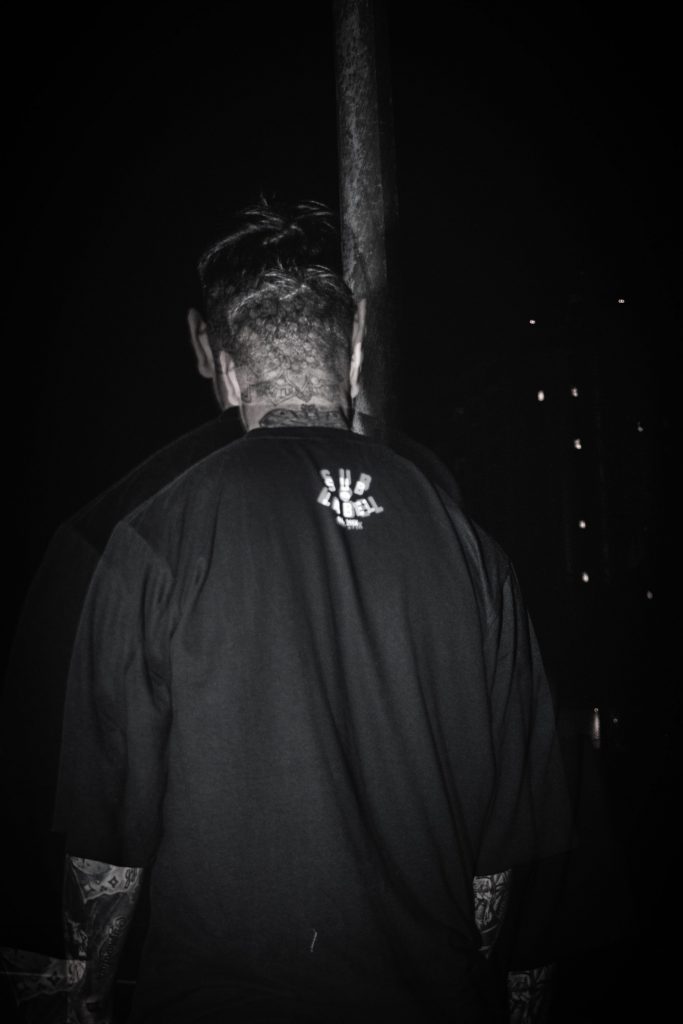 Now that Heist Mode Vol. I has been officially unveiled for the whole world to hear, what plans do you have for the imprint to move forward? Are there any specific releases we should be keeping our eyes on in the coming months?
The main goal of the label is to bring back more than one scene and DIY raves across North America, led by local producers. We are currently hosting a series of live events taking place in Canada and the United States, hopefully, in Europe as well – we are working our best to fight the pandemic. As for releases, we are planning to release the second installment of our Various Artists compilation. We have also planned some artist Eps.
As live broadcasts start to return at an increasing rate, especially in the fall, can we expect any performances from you and the Heist Mode team in 2021?
As for the live event series, you can expect our take on a rave: dark, sweaty, good sound systems, and body music. Some of these events will be in collaboration with collectives, labels, renowned artists. Some in club settings and non-club settings. I think people will be surprised to see some familiar names working with us, which is exciting.
Beyond the label and continuing to develop it, what personal goals do you hope to achieve this year?
I hope to go out with my team and have a good time for the people in our communities. The pandemic has affected everyone. I hope to bring people back together to a place where they lose their sense of time and space; where they get lost in music – whether alone or with their friends. I really want to have a system in place where not only the artists but also those who want to be a part of music can come in and contribute and achieve their goals.
Finally, when the going is safe, Canada reopens and we come to Toronto for a visit… where do you take us for an evening in town to eat and see a show?
I'd take you to see all-you-can-eat sushi in Chinatown… but you'd probably be tired of waiting for my friends and I to finish haha. There is a great bar called Petty Cash which has food, hospitality and a great atmosphere all around. After food and drink we would probably go to Coda – Toronto's world famous techno club – or if there's a big rave at 500 Keele Warehouse or Masonic Temple we'd be there until late, otherwise Vertigo is always a great option.
---
Follow Barbosa on social networks: