Have Fun in Fort Bend: Enjoy Musical Matinees at Sugar Land Town Square | Community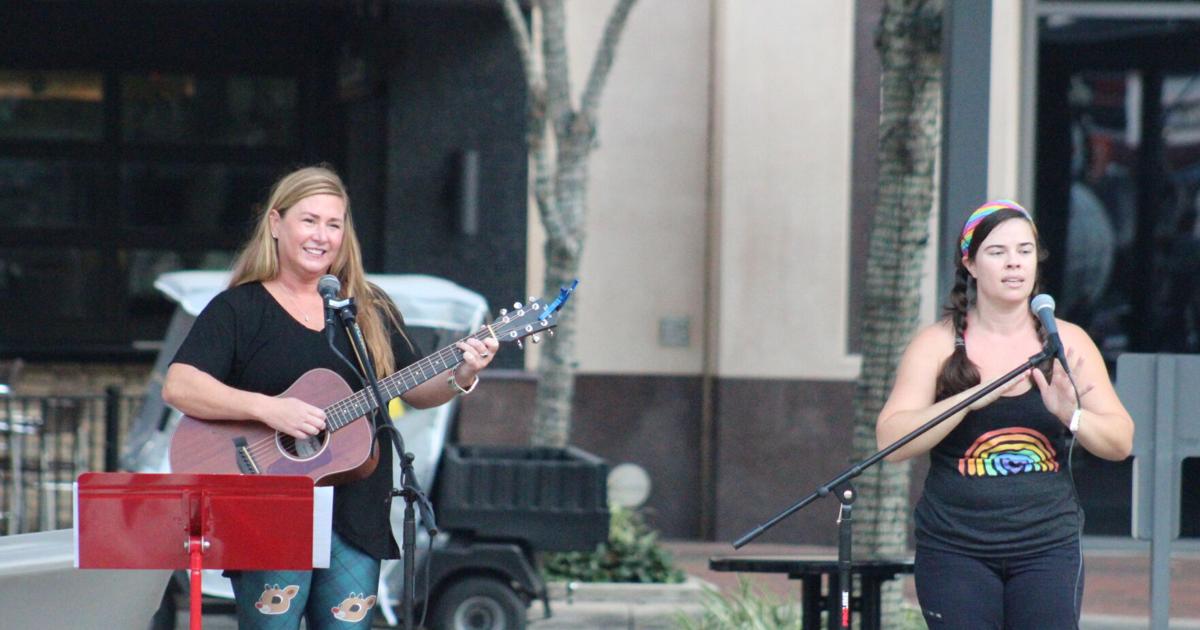 It's a sunny Thursday morning in Sugar Land Town Square, and Melanie Flanagan and Emily Smith lead an enthusiastic group of parents and their young children in song.
Flanagan and Smith are early childhood music teachers at Vivaldi Music Academy, located at 2115 Lone Star Drive, which opened in April. They love teaching kids basic language and science concepts in open settings, like this monthly class for kids ages 1-5 from 10-10:45 a.m. every Thursday.
Smith said these early stages of development are crucial for a young child and parents can help them keep a precise rhythm and learn to sing in tune. She led the class in songs in multiple languages, teaching them "thank you" in Spanish, Japanese and Russian and sending them off with a "goodbye" song in Hebrew and English.
"My philosophy is that all human beings are born musicians," Smith said. "And a lot of parents yearn for their kids to read music and play an instrument at some point. So that's what prepares and lays the groundwork for a child to eventually learn to read music and to play a pitched instrument.
Smith's colleague, Flanagan, grew up singing Mary Poppins and became involved in musical theater as a child in San Jose, California. Her mother works for NASA and also danced in her youth, and her father played the guitar.
She said she enjoys combining music and teaching practical real-world concepts that also activate a child's imagination. She sang several songs about animals, including one about polar bears, strange as it might be to conceive of them on an 80-degree day in Sugar Land.
"We can talk about, okay, where do polar bears live?" said Flanagan. "They live where it's really cold. And what are they hunting, and they are hiding on an iceberg. And they have to cover their noses so the seals can't see them. In my regular classes, we get a little deeper into the science of polar bear habits.
Flanagan said music can also help encourage the development of fine motor skills by isolating fingers for counting to 10 and gross motor skills that involve whole-body movements like dancing and jumping.
Margarita Poole, a Manvel resident who said her husband works at an office building in Sugar Land Town Square, brought her 2-year-old daughter to class on Thursday.
"She loved it," Poole said. " She participated. And then there were a few things that were a little advanced so she just ran around. She thought it was wonderful.
Both Smith and Flanagan said they enjoy sharing their musical gifts with others and hope to leave an impression similar to what musical mentors made for them early in life.
"I love when people share their family with me," Smith said. "I have been teaching early childhood music for 10 years. It's my favourite."
For more information, visit vivaldimusicacademy.com or call 346-330-2646.