Hispanic heritage: José Antonio Abreu and the musical heritage of Venezuela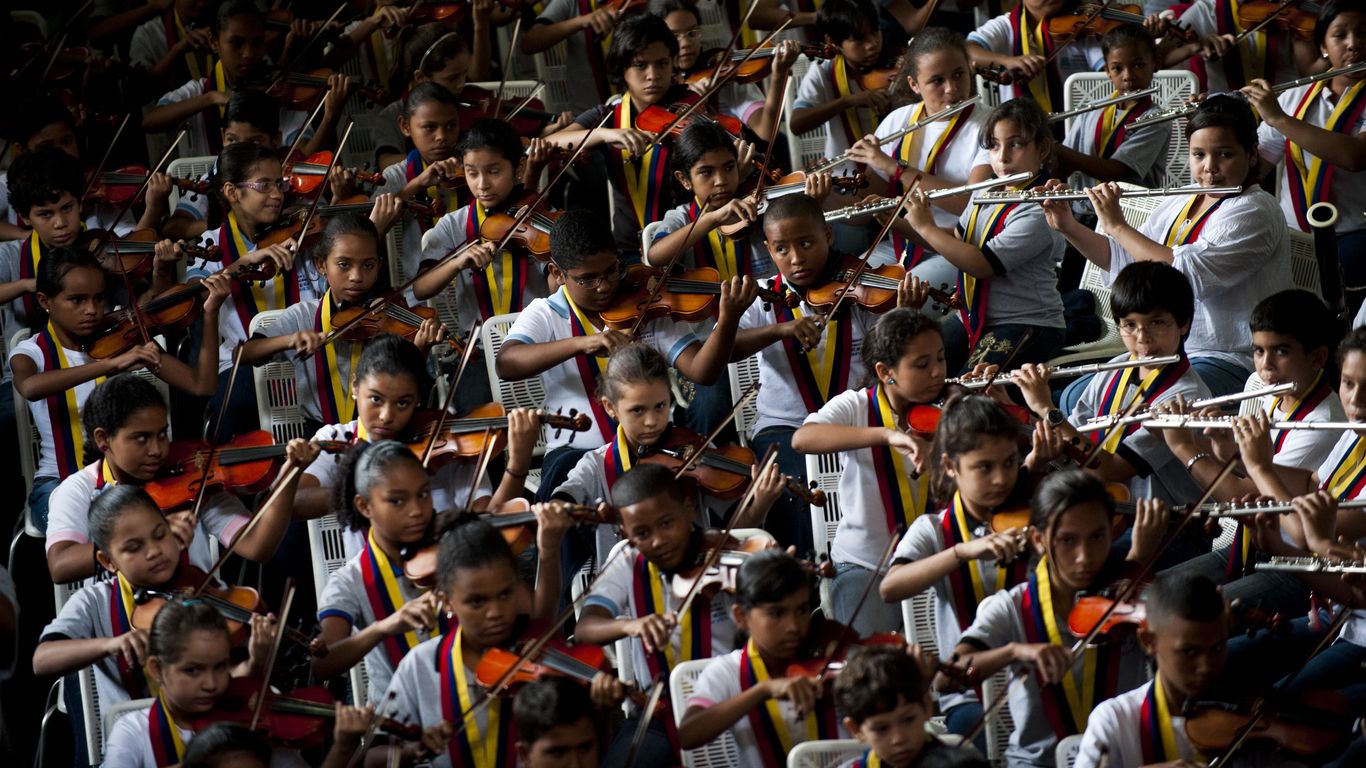 Music is considered an escape for many, but "El Sistema" – the popular name for the National Symphony of Youth and Children's Orchestras – offers any child in Venezuela the opportunity for a career in music.
Why is it important: El Sistema is a free classical music education program launched in the 1970s to ensure that music was no longer "a monopoly of elites" but a "right for everyone".
The program claims that it is the most effective social project in the history of Venezuela.
Its founder, José Antonio Abreu, said that while the program teaches students to love music, becoming a musician is not the ultimate goal of its students. Being part of an orchestra teaches young people the importance of working together for a common goal and self-discipline.
"The culture of merit, effort, perseverance and discipline are being created, valid paths that lead to a better Venezuela," said Abreu, a government economist turned music educator, during acceptance of the Swedish Alternative Nobel Prize in 2001.
Rollback: Abreu created "El Sistema" in 1974 with just 11 children, and he knew it would be difficult to launch such a program in a country that paid no attention to culture, writes the Venezuelan newspaper "El Universal".
In 1975, the youth orchestra made its official debut with 80 musicians in a government building.
To note : The Venezuelan government, led by center-right to left-wing presidents, has supported the program since 1979.
Abreu had been criticized for the program's association with the government of Hugo Chavez, the late Venezuelan president..
The musician said he never felt "any political pressure" to take a political stand.
"El Sistema" has been reproduced in at least 60 countries around the world with the aim of bringing about social change through art.
The program "uses ensemble music to allow each child to experience being an asset within their community," according to Eric Booth, author of "Playing for Their Lives: The Global El Sistema Movement for Social Change Through Music".
"El Sistema nurtures a powerful intrinsic motivation in learners, which fuels the ambitious work ethic and drives learners to deep commitment, values ​​and practices that change their lives over time," Booth said.
By the numbers: At least 800,000 children have passed through "El Sistema" in Venezuela, Abreu told CBS's 60 Minutes in 2008.
Do not forget : Conductor Gustavo Dudamel, musical director of the Los Angeles Philharmonic Orchestra, made his musical debut in "El Sistema".
Dudamel said "El Sistema" taught him "art is a universal right and that inspiration and beauty irreversibly transform a child's soul."
Get more important news about Latinos in the hemisphere, straight to your inbox on Tuesdays and Thursdays. Register for the Axios Latino newsletter.