In memory of Jamal Edwards, a musical pioneer of the millennial age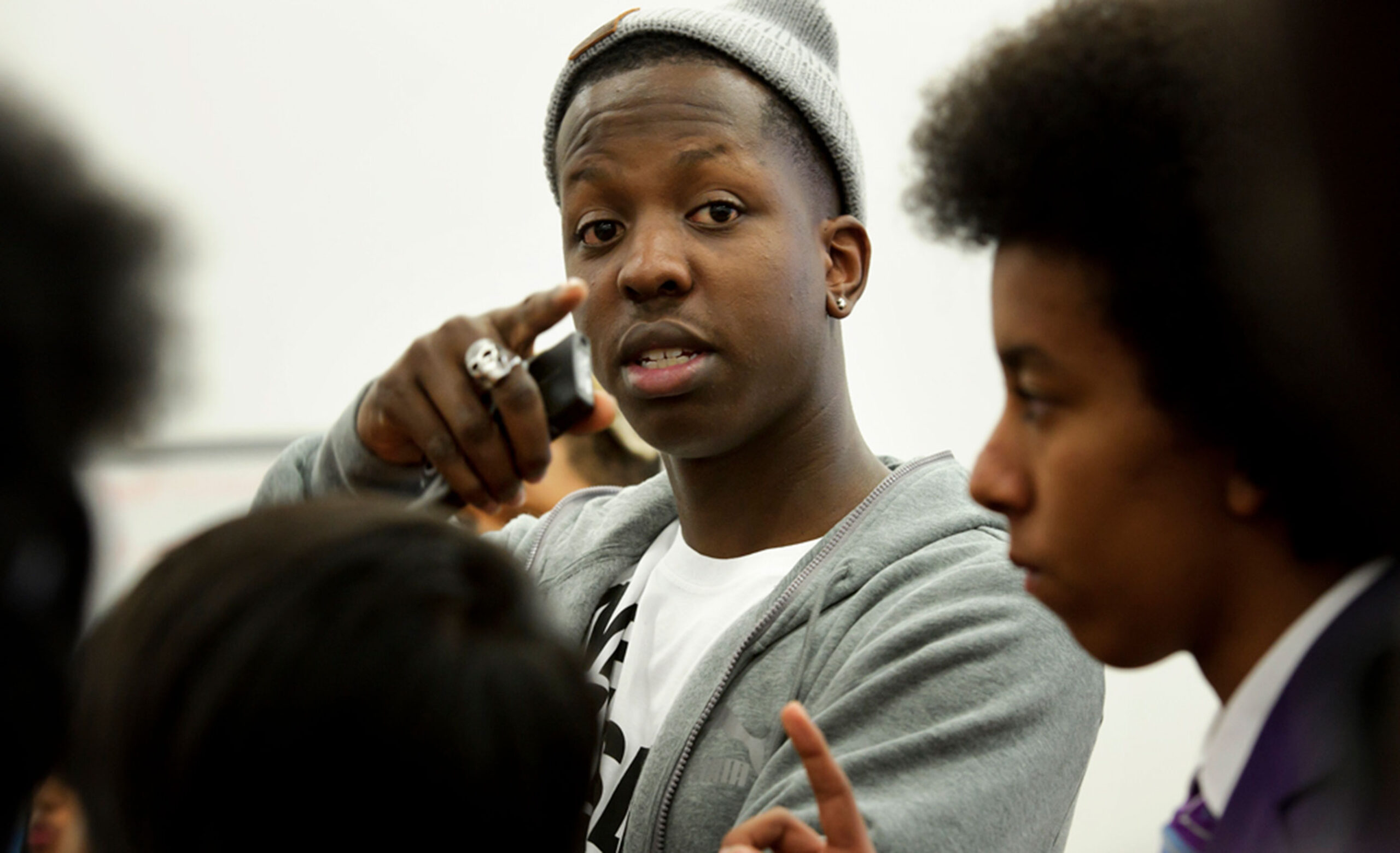 When I was thirteen, Jamal Edwards WAS YouTube. After launching SBTV in 2006, not even a year after the birth of the platform itself, my first online experience was closely tied to exploring its videos, capturing a real sense of music that ignited mine. and my friends' MP3 players at times. Fun and fresh but still taking its subject matter seriously, SBTV set a benchmark for new music coverage that many have since tried to emulate, rarely coming close. Last week, Jamal Edwards MBE, MBA, PHD passed away. He was 31 years old.
Born in Luton (not far from my home) before his family moved to London, Jamal's business was the definition of a bedroom start-up. Given a video camera for Christmas at age 15, he began filming friends' raps and uploading them to YouTube, morphing into "SBTV" adding his own raps under the name SmokeyBarz. As the chain grew and grew, so did he; leaving school and working for Topman until a time when SBTV was able to support him in a full-time music career.
Born out of pure love for the genre, SBTV radiated absolute positivity. While the police were busy issuing the deeply controversial "696 risk assessment form" to shut down the grime concerts, SBTV was defiantly proving that it was a genre worth listening to, floating at the above the noise by continuing with what he did best. Over the years it has helped break the careers of a host of artists including Dave, Stormzy, Jessie J, Rita Ora and Lady Leshurr, who are still firmly rooted in the UK.
When a new and nervous Ed Sheeran appeared in 2011 to deliver a performance of 'You Need Me, I Don't Need You' for the acoustic version of SBTV's legendary 64-bar series, it was a sign of the number of bridges that had been built between rap and the mainstream. While the platform had hosted many slow-burning viral moments, this felt like a true watershed moment, a recognition that SBTV was not just showcasing new artists, but actively breaking them, solidified as a vital form of new media. . When the platform's now-legendary Google ad launched in 2011, I watched it with my parents during the commercial break from X factor, using it smugly as major leverage for the music journalism degree I would start a few weeks later. For a working-class teenager about to take hesitant steps in his own career, it felt like it was no foolish dream to pursue.
SBTV was special because it was truly built by fans. Not a shrewd old businessman in a stuffy office wondering what lucrative new thing the kids were into, but a veritable community of hip-hop, dance, and rap fans who were out there following their noses. This is how great music companies should be – taking support and opportunities from the biggest organizations where needed for growth, but always staying true to its original philosophy. In 2016, SBTV teamed up with the press association to cover a wider scope of hip-hop culture, supporting the UK's first online interviews with the likes of Drake, Nicki Minaj and Wiz Khalifa. . Far from being starstruck, Edwards gave everyone the same grace, but it was clear that his heart lay in bringing new talent to the fore, creating new artists right up to the present day.
His pioneering spirit didn't stop with SBTV either. A recent project, 8BARS, is a mobile app designed to democratize the process of rap clashes, allowing MCs to compete in an online space. Edwards had also worked with the Princes Trust and Response organizations to destigmatize mental illness and provide support for carers in the music industry, and published a book in 2013 – Self-belief: the vision: how to succeed on your own terms.
Without Edwards, it is deeply unlikely that British rap would be what it is today. We might now take Dave's epic performance at this month's Brit Awards as standard, but it's directly because of the groundwork that people like Edwards laid down in the late 2000s that black-British culture makes those huge spaces bloom, shaping the charts and filling venues once thought to be solely the domain of rock stars and American rap behemoths. For many people of my generation and beyond, getting on SBTV or working with SBTV was a benchmark of true success, of being recognized by your peers. You can see its DNA in all sorts of YouTube series that have followed in its wake; Tiny Desk, Colors, even Chicken Shop Date, all striving to add a little more recognition to the value of rap culture. I was heartened to realize through last week's testimonials how many amazing talents got their start working with him, how many people he seemed to help through nothing more than his own kindness and desire to see the stage to earn. The abundance of people who shared personal anecdotes of his passing demonstrates not only how generous he was, but also how hard he lived, taking away a truly astonishing amount in his short life.
If his horrific and untimely passing can teach us anything, it's this desire to get back to the roots of why so many of us are doing this. The pressure of clickbaits and the hard choices about what will "do the numbers" aren't going away anytime soon, but that's not why any of us haven't started this. We got here because we care, because we knew a sick new artist we just needed to shout about, or because there was a burning question we really wanted to ask a beloved star. We were all once that kid in a room, with a new Christmas toy and a passion to do something cool with it. There won't be another Jamal Edwards, but maybe we could all aspire to be a little more like him; share and build a true musical empire, but always out of love.