Korean and American theater troupes combine for a fast-paced musical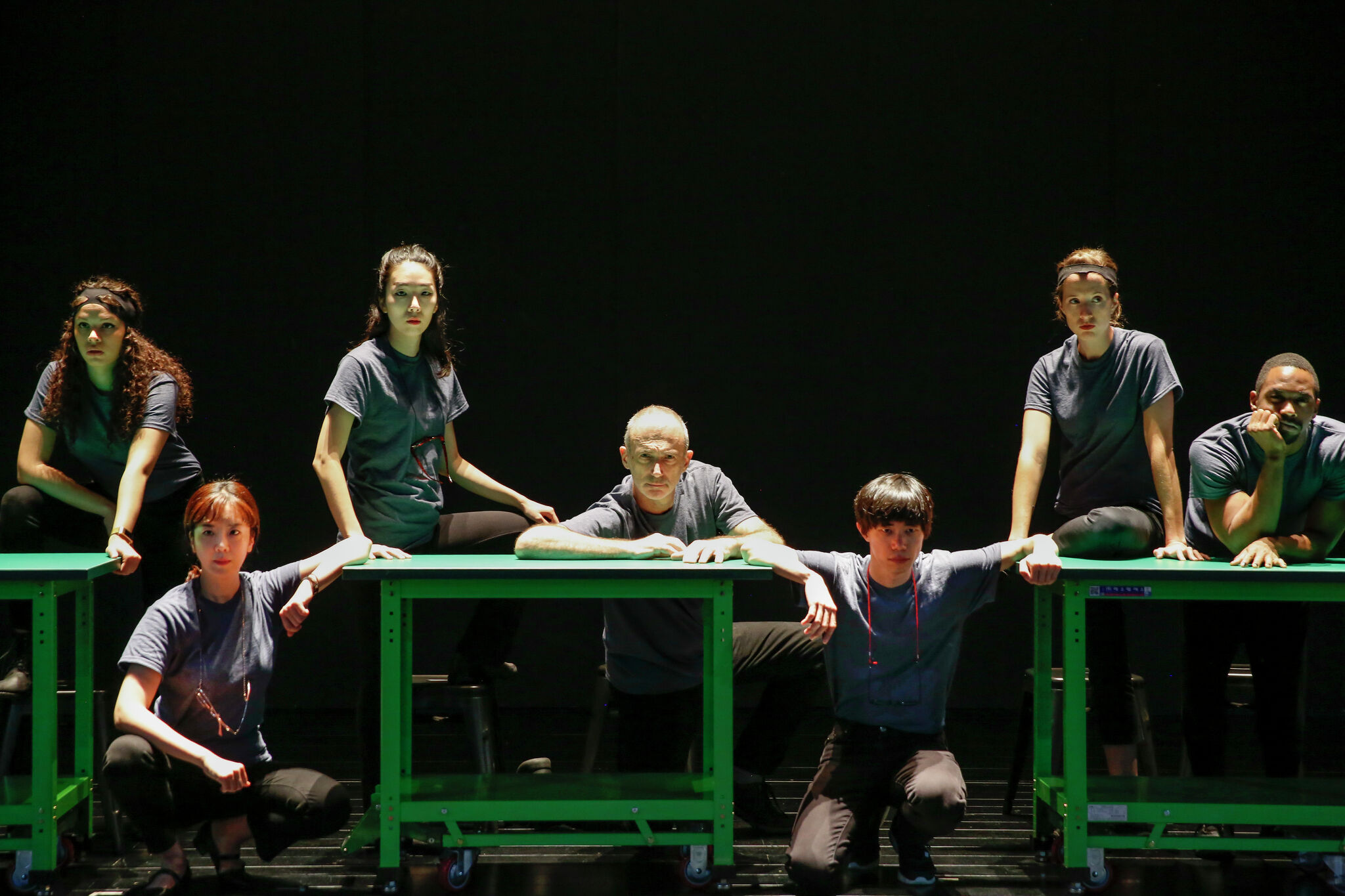 An experimental theater company from downtown Manhattan (Concrete Temple Theatre) and two performance troupes from South Korea (Playfactory Mabangzen and Yellowbomb) have joined forces to create a fast-paced, futuristic musical theater piece that blends traditional storytelling to contemporary production techniques. "The Legend of Waitress & The Robber" will have its world premiere on Saturday and Sunday May 21 and 22 at PS 21 in Chatham, where the play was in studio for the previous two weeks. The show is presented in English and Korean with surtitles.
"Cartoon theatre" is one of the most appealing phrases used in promotional material for the unusual play. According to co-director Renee Philippi, this description refers to several aspects of the show – the two-dimensional sets, the speed of unfolding (16 scenes in approximately 70 minutes) and the unexpected but frequent moments of humor. "We call it imagined visual theatre. The visuals are as important to us as the spoken language," says Philippi.