Monticello High School Prepares for 'Great American Musical Disaster' | Local News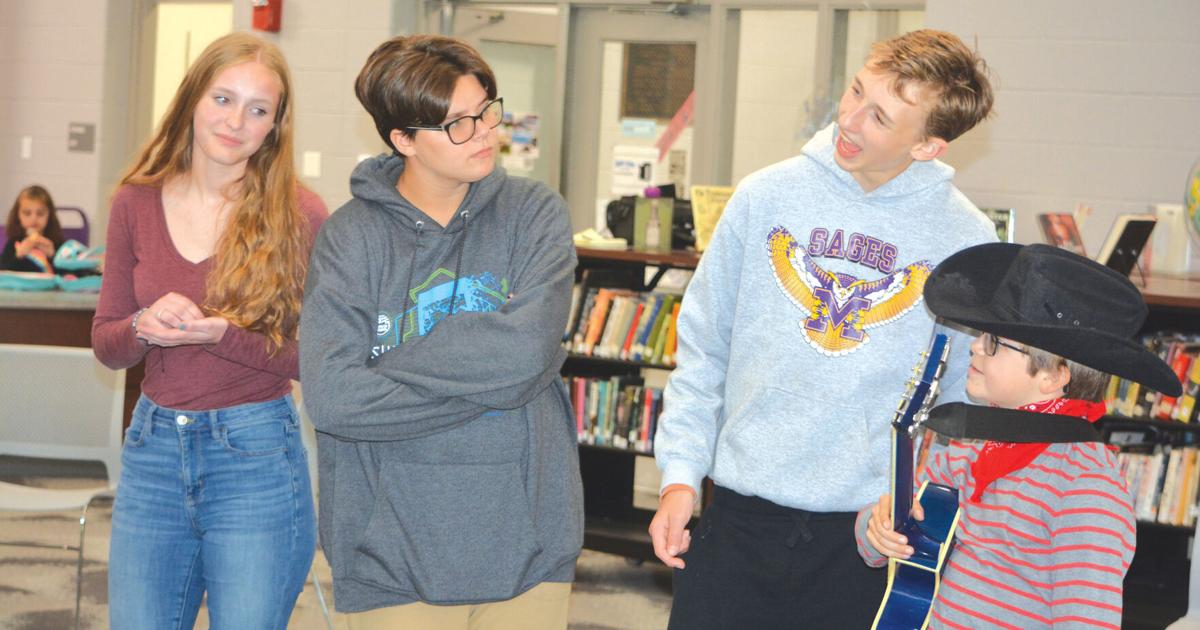 MONTICELLO — For Monticello seniors Ryan Olsen and Rylee Kurth, there are several benefits to participating in school plays. But the best thing – which they both agree on – is the friendships you develop with the other comedians.
"You spend so much time that you kind of have to befriend everyone," Rylee said.
The two are playing key roles in the Monticello High School play "The Great All-American Musical Disaster," which will be held in the Monticello High School Auditorium on November 4-5.
Rylee, who is also the theatrical chair, plays the character of Ethel Kent while Ryan is the student director.
"You're all like-minded and interested in all the same things," Ryan said. "You all have similar personalities and it's easier to like the people in the room."
The room is Monticello High School's largest since the coronavirus pandemic wreaked havoc with such activities.
"We've done a bunch of different series of little one-act plays to try to keep social distancing in play, so we're very happy to be getting back to a normal routine," said Nicki Graham, director of theater at Monticello High School. "For this play, we have a few upperclassmen, but it's mostly freshmen and sophomores, so a very young cast."
The play is about a struggling film producer in the 1970s who produced a number of disaster films. So the producer is coming up with a scam to trick all the biggest names in film into being on the same show so he can make money, Graham said.
"It's kind of a prank, a slapstick game and there are a lot of really good character roles for the students and they have a lot of fun with it," she added.
Rylee agrees the game has been fun to practice.
"I just wanted something to do and signed up for a whole bunch of different clubs and this one stuck with me," she said. "I just like the freedom you have when you can play."
For Ryan, it's in his blood. Family members, including cousins ​​and an older sister, were involved.
"I came of my own free will, of course, but I was attracted by my family."
Ryan has a limited acting role, but his directing duties keep him busy.
"Directing is definitely a very different experience than acting," he said. "They are both very unique in terms of their responsibilities. As a director, I have to make sure everyone is there and everyone knows their lines and listens to suggestions and scenery. That's a lot to think about.
But, it takes more than the cast to put together such a play, said assistant director Amy Malone.
"Our Industrial Technology classes and teachers Ryan Woodham, Jim Standerfer built the whole thing," she said. "Then Ryan Stripends, the art teacher, and the art club help with the posters and decorate the set. We don't like to say it's a theatrical event. We like to say it's a Monticello High School event because there are a lot of different departments involved.