Musical performances bring back the joy | Herald Community Newspapers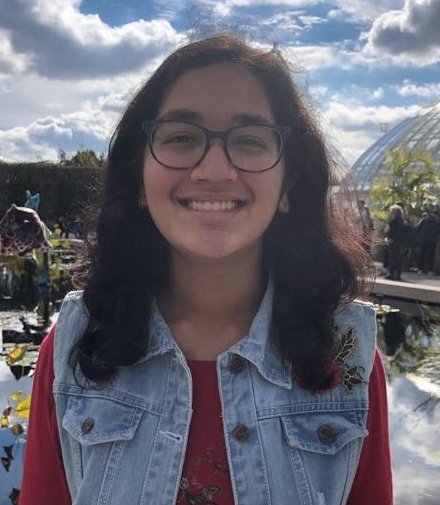 By Hiral M. Chavre
Hewlett High School was the music center for the Hewlett-Woodmere School District, with concerts for elementary, middle and high school students and bringing excitement to the community in December.
The musical ensembles have been preparing the concerts since the start of the school year in September.
Students rehearsed daily in their classrooms, practicing with their beloved music teachers. The concerts were an opportunity to show their musical progress and to share the musical spirit.
There were two high school winter concerts, as well as separate concerts for elementary and middle school students.
The Winter Concert I included performances by the string orchestra, mixed choir, chamber orchestra and concert choir. Winter Concert II included even more performances from the concert band, wind ensemble, and treble choir.
A wide range of musical genres were on display, from "Elijah Rock" by the concert choir to "A Hymn for the Lost and Living" in honor of those who died on 9/11 by the wind ensemble.
Several holiday songs have also been performed at elementary and middle school concerts as the perfect way to incorporate holiday cheer.
People involved in general music lessons also exhibited their work. Videos of bell performances and remixes of "Fur Elise" have been released.
The concerts were long-awaited events for Hewlett-Woodmere communities. It has been two years since the last concert took place due to the coronavirus pandemic, leaving many expectations for her return this school year.
"Coming back from the pandemic on stage once again with my fellow musicians has had such an impact on my school and my district as a whole," said Cory Easterling, senior member and concert choir from Hewlett High.
Hewlett-Woodmere's music and arts department aimed to maintain safety measures throughout the excitement of the concerts. Students wore special masks to prevent the spread of the virus when playing their instruments and were socially distanced when singing.
Due to limited auditorium capacity, live streams were streamed online. For those unable to attend in person, live streams provided access to student performances, with over 40 people watching.
Students like Easterling are grateful for the opportunity to practice music at school and will continue to develop these skills in the future.
"As this is my fourth and final outstanding year in choir, I must say I am privileged to have witnessed and participated in something so preeminent for the music department at the concert at the last winter," Easterling said. "It should be noted that we have not only made music, but we have started a movement. As a student and soon-to-be alumnus of Hewlett High School, I'm very lucky and excited to see where my gift will take me next!"
Thank you to the Hewlett-Woodmere Music Department led by Dr. Andrew Fund and all the music teachers who helped create these wonderful performances.