Ontario's housing crisis is a 'cruel game of musical chairs': WEHBA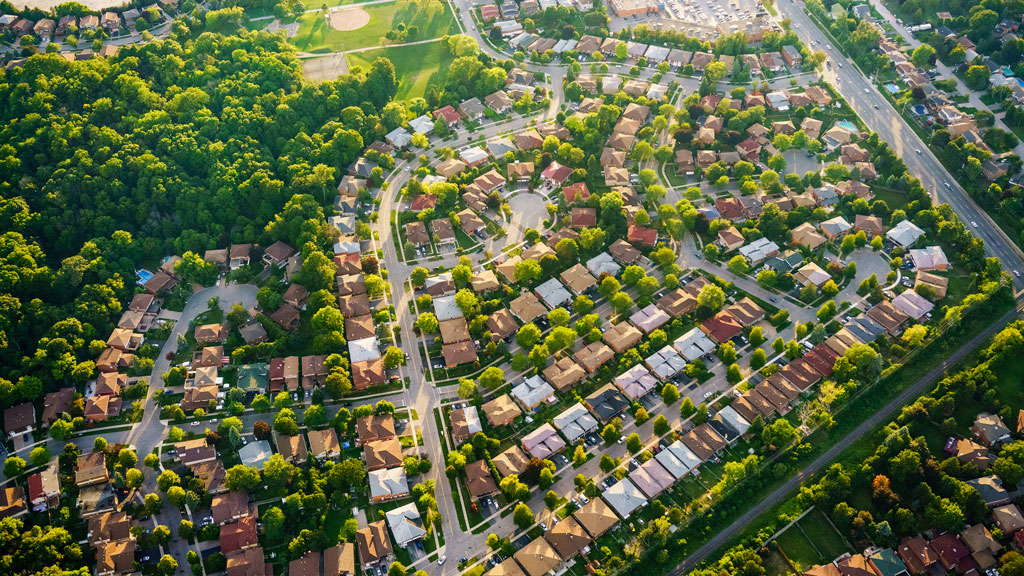 Ontario's housing crisis has worsened significantly over the past two years, in part due to systemic barriers in the planning system, primarily at the municipal level, that thwart new construction, says Mike Collins-Williams, Director General of the West End Home Builders Association (WEHBA).
Home building in Hamilton and Burlington, for example, has not been able to keep up with the growth, he says, and the trend of not producing enough housing at the municipal level is now beginning to have a significant impact on Ontario's ability to attract and retain young people. Talent.
"There are far too many people for too few homes. It's a bit like a cruel game of musical chairs. When the music stops you have 10 people jumping on a chair and the person with the financial resources wins.
"When you're in a situation where every house is going into a bidding war, that's going to drive prices up very quickly."
The WEHBA represents approximately 300 companies in the land development, homebuilding and renovation sectors in Hamilton and Burlington. The organization recently submitted a seven-page brief on the issue, along with a number of recommendations, to the Housing Affordability Task Force.
In the brief, the organization discusses the reasons for the housing crisis and notes that 80% of Canadians currently have and will continue to have their housing needs met by the private market, so housing affordability solutions across the province should enhance and support these proponents
"Despite these continuing challenges, the need for new housing is not widely recognized at the municipal level," the report said. "So most types of new housing projects face significant local opposition."
The end result of the situation, says Collins-Williams, is that the supply of new housing cannot keep up with growing demand, because in many cases developers are stuck.
In Burlington, for example, future growth must be addressed through densification, but there has been significant opposition to many economically viable projects, particularly in the downtown area, which has made it difficult for homebuilders to apply and receive local approval, without going through a costly and uncertain Ontario Lands Tribunal process.
In response to intensification pressures and in an effort to curb downtown housing growth and development, Burlington also introduced an interim control bylaw in 2019 prohibiting most developments in and near downtown Burlington GO Station moving forward over the past two years.
In Hamilton, meanwhile, planning staff and land economists had identified the need for urban boundary expansion coupled with an ambitious 60% intensification rate to accommodate projected growth through 2051, but a Significant opposition to any expansion made it politically unfeasible for locally elected councillors. plan the appropriate housing supply.
Instead, the council voted to reject an expansion of the city limits, despite modeling which suggested the end result would be a housing shortage of around 60,000 units on the ground.
"Hamilton's policy approach is to ignore the advice of its staff and to ignore the provincial growth plan which requires an extension of its city limits to accommodate some of this future growth," says Collins-Williams. "We are extremely concerned that Hamilton will not achieve the appropriate balance with the lower, family-oriented and ground-oriented PMQs and, at the same time, they will fail to provide the degree of intensification, so it's kind of a double whammy which ultimately means not enough housing.
WEHBA wants bold action to end exclusionary municipal zoning practices that prohibit "soft density" and "missing mid-range housing" in large areas of existing residential zoning "for single-family homes only." He wants walk-up apartments, duplexes, triplexes and quadplexes to be part of the solution to the crisis.
"You're not going to completely change the character of established neighborhoods by simply trying to provide additional, more affordable housing options by relaxing some of the building code restrictions to allow semi-detached and stacked townhouses, while keeping it a low-rise neighborhood.
While there's always more to do, Collins-Williams says the province appears to be on the right track with its More Homes More Choice housing supply action plan, but municipalities also need to get involved.
"They sort of set the table, now it's up to the municipalities to implement these plans. But we see, in a year of municipal elections, much more backsliding on the implementation of official plans at the local level.
The situation is dire, as Ontario's population is growing dramatically and a record number of immigrants are arriving in the country, says Collins-Williams.
"We have very real challenges ahead of us that require all three levels of government to work together with the private sector. Politics, especially at the local level in particular, favors the option of low growth or no growth and we need the fundamental systems changed.
"If we fail to rise to the challenge, I am very concerned about greater friction in society with regard to young people in particular who are being left behind."