Polished music lessons in the heat of the moment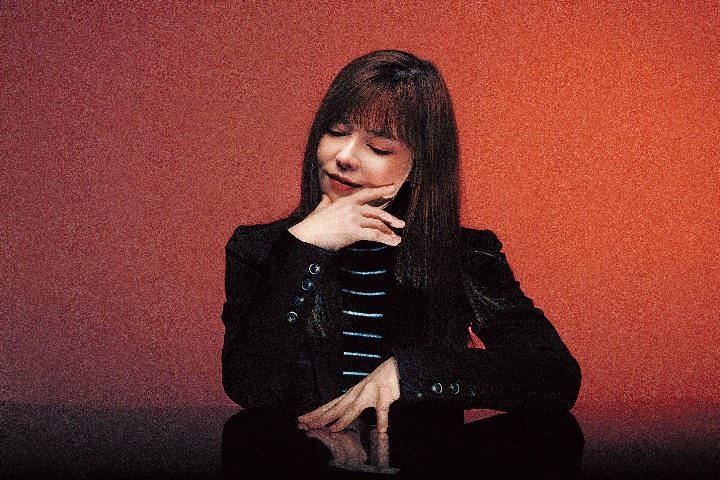 A tenor and a pianist hit the road with some great classics, reports Chen Nan.
As if giving a musical recital wasn't enough pressure, when tenor Shi Yijie and pianist Chen Sa prepared to perform in Changsha on September 12, a small drama was brewing that threatened to turn the proceedings into a mini drama. opera.
It was hot in the capital of Hunan, and inside the Changsha Concert Hall, the air conditioning had decided to go on strike. As everyone waited for Shi's grand entrance, the room was filled with steam and program sheets that audience members had turned into fans.
"I had planned to perform about 20 Chinese art songs, but I wasn't sure the audience would appreciate it until the end," says Shi, who is a winner of international vocal music competitions and has performed in major international opera houses, including the Metropolitan Opera in New York, the Accademia Nazionale di Santa Cecilia in Rome and the Teatro La Fenice in Venice.
"It wasn't just that they maybe didn't know the songs I was singing, but that it was really hot in this room. I was nervous."
Once Shi and Chen appeared, the flutter stopped, and the couple's performance received a warm welcome appropriate to the occasion. Some in the audience were music school teachers, who told Shi that they wanted to learn more about Chinese art songs so that they could teach them to their students, which added to the elation of Shi after he and Chen successfully negotiate this tech-induced fear.
The Changsha concert was the first stop on a nationwide Shi and Chen tour that runs through April and takes place in cities such as Xi'an, Shanghai and Chongqing.
The tour is in support of a new album, titled Zhongguo Yishu Gequ (Chinese Art Songs), released November 19. It was Shi and Chen's first collaboration. The album, with a total of 20 songs, roughly follows chronological order as a clue to composers, something Shi had wanted to do for a long time.
After the outbreak of COVID-19 early last year, he, like many singers around the world, had to cancel his performances, which allowed him to devote a lot of time to the album.
"Chinese art songs have always been an essential part of Chinese music," he says. "Although I have performed roles in Western operas, I have always had a deep love and affection for Chinese art songs."
The first composer that came to mind while preparing his album was Huang Zi (1904-1938), whose songs, including Mei Gui San Yuan (Three Wishes of a Rose) and Si Xiang Qu (Homesickness), were featured on the album.
Shi was born in Chuansha, Shanghai, just like Huang, which naturally gave him a certain affinity with the composer. Huang was educated at Oberlin College in Ohio and Yale University and returned to China in 1929. He was one of the most important Chinese composers and a renowned music teacher.
"When I researched the art songs composed by Huang Zi, I was impressed with the beauty of the lyrics as well as the melodies," said Shi, who then expanded the album's repertoire by searching for more art songs by Chinese composers and recording them. These include: Qiu Ye (Autumn night) and Wang yun (Looking at the clouds) by Lin Shengxi; Si Ren He Zai (Where is she) from Huang Yongxi; and Hong Dou Ci (Song of the Red Bean) by Liu Xue'an.
Lin Shengxi was a student of Huang Zi, Shi said.
"He has also developed his own style of music. For example, Autumn night was composed when Lin was living in Hong Kong in 1957. It portrayed a sense of tranquility with the song. Lin's other song Looking at the clouds was composed in 1937 shortly after moving to Hong Kong, in which he expressed his homesickness. When I learned the stories behind each song, I gained new insight into each one, and it helps me sing them better. "