Reimagining Essex Street | Merrimack Valley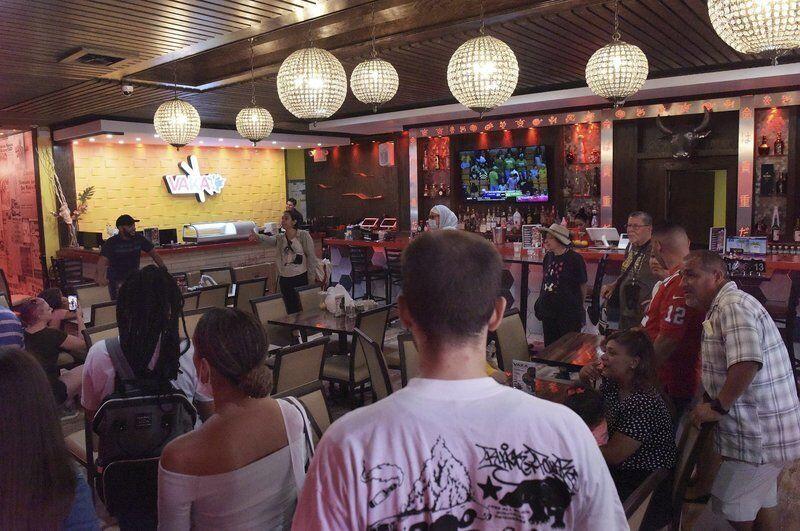 LAWRENCE – The heart of downtown Lawrence is a few blocks, framed on both sides by Union Street and Lawrence Street, the other two by Common Street and the Merrimack River.
But this urban core has been drained of its life by years of neglect and needs an infusion of something new, which is why a special event was held there on Saturday.
Called Imagina Gastronomia, which translates to 'imagine gastronomy', the gathering featured presentations of unique desserts and ready-made meals, as well as live music and cooking demonstrations in an empty building at 238 Essex St. a visit to a food truck selling Puerto Rican specialties.
At the same time, the organizers used it as a kind of hearing, to see what the residents would like to put permanently in the empty windows.
"If this is popular, we know we could fill these storefronts with restaurants, maybe a bakery or a cafe," said John Andrews of Creative Collective, who works with small businesses in the creative economy. "But we want to get that feedback from the community."
Imagina Gastronomia was just the second of four programs planned for this summer, and are known collectively as Imagina Essex, as each event is meant to help locals imagine what they would like to see on Essex Street.
The themes they represent were chosen during months of community consultations led by MassDevelopment's Transformative Development Initiative.
"It's important, in the sense that it wasn't done that way," said Jessica Martinez, who works for MassDevelopment. "Imagina Essex is a pilot experiment to see what might work."
While Imagina Comerico showcased local artisans in June, Imagina Arte will invite artists to the space at 238 Essex St. on August 21, followed on September 18 by theater troupes at Imagina Teatro.
"Basically, each of these events shows a different cross section of Lawrence and the Merrimack Valley," Andrews said.
Vendors at Imagina Gastronomia included Hamdallah Olona from Haverhill, who sold natural coconut snacks called GoodieKrunch, which are based on a recipe she got from her grandmother in Nigeria. In addition to an original recipe, they offer versions with dark chocolate, flax seeds and peanut butter.
Lawrence's Sue Petrakis sold biscotti, which she makes with ingredients that meet specific dietary needs.
She calls her business "Simply Biscotti" and learned how to make these traditional Italian cookies 20 years ago, but has grown her brand by participating in the EforAll Small Business Training Program.
"I wanted to make organic biscotti, then someone from the accelerator program with me who was vegan said, 'Do you make vegan biscotti? I said no, but I'll try. So the chocolate chips I made are vegan, "said Petrakis. "He's our best seller."
Jessy Melo of Lawrence, chef and owner of Jessy's Clean Meals, said the meals she cooks every Sunday contain healthy grains and lean meats, and are great for people trying to lose weight.
She said prepared meals are also convenient for people who don't have time to cook lunch or want something different for themselves after cooking for others.
The name of his company, which will soon operate from the rotating test kitchen on Common Street, alludes to Melo's struggles to achieve sobriety.
"It's like a picture of me," she said. "It's consistent, it's healthy, and I provide it to others."
Will Ventura and Yarleny Jimenez, both from Lawrence, donated chocolate covered strawberries through their Queen Delights business.
"We started from a spontaneous event," Ventura said. "Her cousin was going to get married, and instead of paying someone to make the treats, we say, 'Hey, let's try.'"
Some strawberries are dipped in white, dark, or vegan chocolate, and some have toppings on the chocolate.
"You have strawberry shortcake, birthday cake, fruity pebbles, cookies, cream and coconut," Ventura said.
For more information on upcoming events in the series, visit www.imaginaessex.com.