Review: Animated Musical 'Vivo' Hits Some Flats, But Lin-Manuel Miranda Helps Her Sing |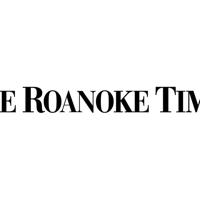 Vivo is not a monkey, but a kinkajou, which is not a primate but from the same family as raccoons. For the purposes of Lin-Manuel Miranda's infused animated musical "Vivo", he's very ape and very cute. And very musical. Her story, however… is a mixed bag.
Vivo (voiced and sung by Miranda) loves going to Havana's little plaza every day with her human and elderly Andres (Juan de Marcos Gonzalez from the "Buena Vista Social Club"), to perform in front of friendly crowds. That's where we meet them, knocking out "One of a Kind," an upbeat crowd-pleaser with Cuban overtones with a few failed raps by the singing and dancing kinkajou. If the style rings a bell for "In the Heights" and "Hamilton" fans, it's because Miranda wrote it along with six other songs for the film.
Kind Andres receives a letter from singer Marta (Gloria Estefan), for whom he was once the accompanist and whom he silently loved before she left to become a superstar decades ago. When Marta invites Andres to reunite in Miami, he recognizes his chance to finally tell her how he's been feeling all these years. After the tragedy, it is up to the ingenious kinkajou to find their way to America, until Marta's last show, to deliver the love letter Andres wrote her long ago in the form of a song. .
Vivo is aided / hampered in his quest by Andres Gabi's great-niece (Ynairaly Simo in his first feature film), a purple-haired young outsider with a lot of zest for life and very little regard for her own safety. Their journey will take them from Key West, through the gator-filled Everglades, to the nightlife streets of Miami.
Gabi starts off being obnoxious, but grows on the viewer like she does on Vivo (mission accomplished!). At first it feels like the filmmakers are trying too hard to make it so unusual; his enemies being naughty girls is certainly expected. But it's kind – and a precious message – that she loves music, even if she isn't effortlessly gifted. Young Simo generates the positive energy needed to move the train forward.
"Vivo" is a studio animated film intended primarily for children, so it is bound to have an adventure there. The chases and side stories, however, feel like unnecessary detours at times when the central quest is interesting and invested with the heart, like this one. The result can be impatience for the story to move forward and high expectations for its resolution (the screenplay is attributed to director Kirk DeMicco of "The Croods" and Quiara Alegria Hudes, Pulitzer Prize-winning playwright of "Water by the Spoonful" and collaborator on "In the Heights", stage and screen versions).
There are dial tone issues. The filmmakers chose not to tear viewers' guts to "Up" (I'm not crying, you're crying), which is fine, but the emotion of the opening tragedy seems unexplored. The giant python chasing the crew through the Everglades might be scarier than families with young children would like (he's voiced by Michael Rooker, so imagine). While much of the film is candy-colored, with falling spatulas and the like, the swamp scenes are darker and more atmospheric than you might expect – until we learn that legendary cinematographer Roger Deakins served as a visual consultant, as he did on the wonderful "How to Train Your Dragon" movies.
The look that "Vivo" gets is remarkable. Its characters and acting are exaggerated types common to studio animation. But the renderings approach photorealism in shadows and textures while moving away from it in design and other moods to become more evocative, sometimes even incorporating line art and what we now call "2D".
There are touches of Miranda's magic that set "Vivo" apart from most animated musicals. It's a pleasure to hear his super clever verbosity in the opening number. While there is nothing in the score to forget "Hamilton", there are a few songs with the exhilarating enthusiasm that the composer brought to, say, "In the Heights": "One of a Kind" and the "Love's Gonna Pick You Up" spatula duo come to mind. Perhaps the most striking song is "My Own Drum", Gabi's declaration of independence from girl power, brilliantly performed by Simo. Ironically, however, the song that the whole story is built on, "Inside Your Heart (Para Marta)", doesn't turn out to be the home run the film needs in the late ninth grade.
"Vivo" takes off with a nice kinkajou, great music and interesting visuals, but ultimately doesn't stick to the landing.