Steven Spielberg finally made a musical with West Side Story, and the end result was one of his best movies.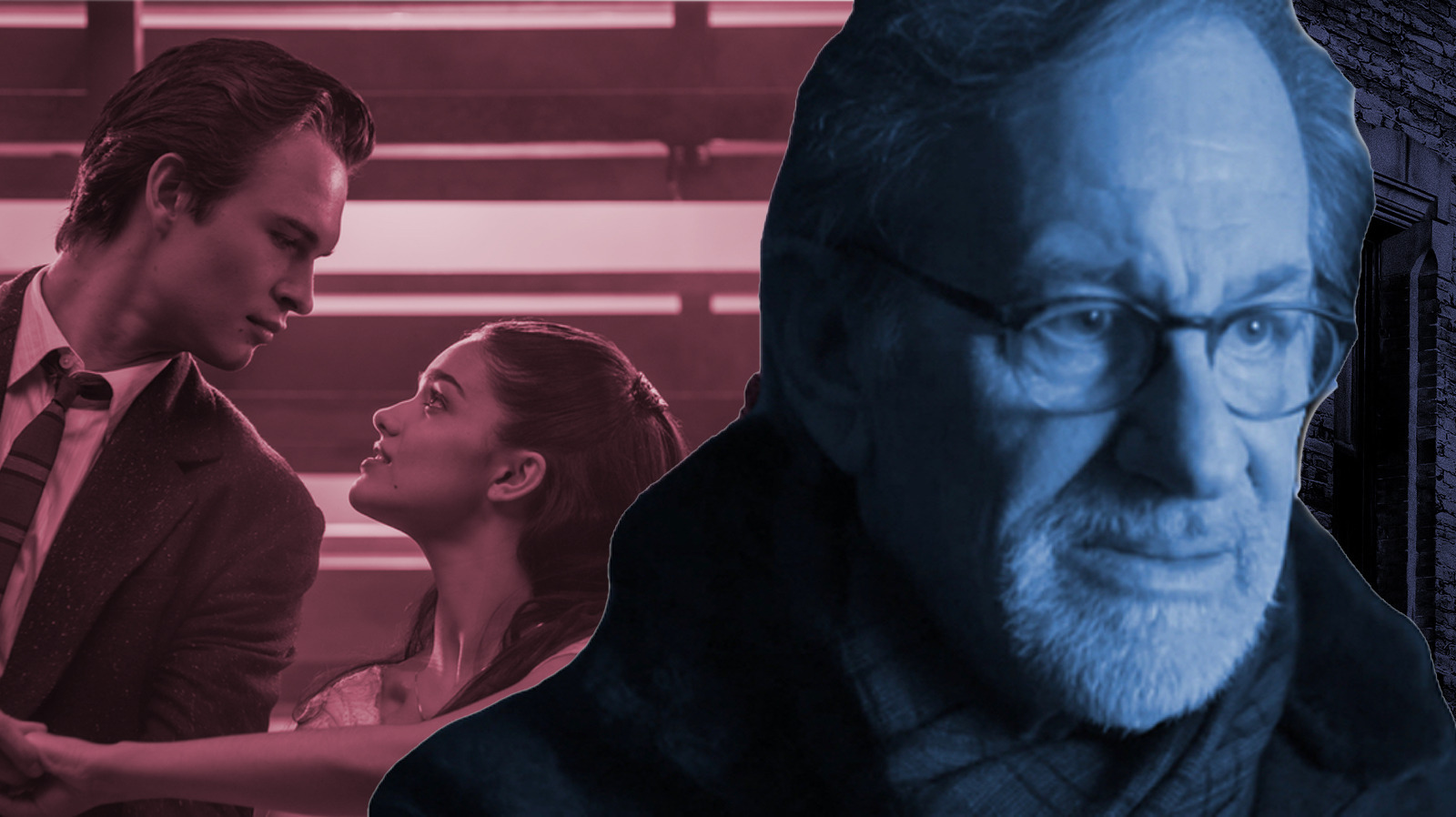 Deep down, the story of "West Side Story" is what it always has been – a modern riff of "Romeo and Juliet", a tragic tale of doomed lovers from different sides of a conflict. It's the 1950s, and the white gang known as the Jets can't stand the sight of "strangers" – Puerto Ricans and other people of color who have moved into the neighborhood. Spielberg sets this up beautifully, starting with the Jets dancing through this crumbling neighborhood. It looks like a ghost town – until it isn't. Suddenly the soundtrack stops and the street comes alive with the kind of people the Jets consider to be. others. There's a cacophony of dialogue in the air, all in foreign languages, the sound blends in and clearly angering the Jets. The Jets aren't just dancing now – they're terrorizing the community, furious that non-whites have taken over their territory. It reaches its climax when the Jets spot a huge fresco of the Puerto Rican flag and decide to degrade it.
And then there are the sharks. This group of Puerto Ricans differs from the Jets in many ways when it comes to skin color. Unlike the Jets, who seem to roam the streets all day and night, the Sharks have jobs. They also feel more like a real community, living together and just trying to make it, while the Jets seem unrelated to anyone, even to each other. The Jets are led by Riff, played wonderfully by skinny John Mulaney lookalike Mike Faist. Anger and confusion emanate from this kid; he seems constantly pissed off, annoyed that Puerto Ricans are trying to call this land their home (though, as one Jet points out, they are technically American citizens). He puts his anger down in a playful way that always feels slightly forced; like he knows he needs to calm his hatred not to be so blatant about it.
The Sharks are led by Bernado (a stellar David Alvarez), a boxer who doesn't really want to fight the Jets – he calls fights "dumb" at one point – but knows he has to do it to defend himself and his people. . Bernardo lives with his naive and cheerful younger sister Maira (wonderful newcomer Rachel Zegler) and girlfriend Anita (Ariana DeBose, who dances with the whole movie in a passionate performance).
And then there's Tony, played by Ansel Elgort, who is sadly the least charismatic player in this entire movie despite being the main character by default – and some viewers are sure to dispute the fact that in 2020, after filming on "West Side Story" had wrapped up, a woman accused Elgort of sexual misconduct in 2014 when she was 17 and he was 20. Elgort, for her part, refuse the allegation, claiming the relationship was both brief and consensual.
Tony helped create the Jets with Riff. But he's out of gang life now, and for good reason – he's just been released from prison after nearly killing someone in a gang fight. This addition immediately makes this Tony more interesting than the Tony from the '61 movie, who seemed way too kind and way too smiley to be a former member of a struggling gang.
"Arthur Laurents wrote Tony as a good boy from a beautiful, intact family who try to keep his life straight and close; he is somehow naturally different from members of his former gang," said Tony Kushner, who added :
"I wanted to explore what made that difference, what happened to Tony that caused his path to deviate from Riff and the Jets. So, I took his family intact and gave him the same troubled, violent and orphaned childhood as the other Jets; but something happened to him that changed him: Seventeen months before the story began, Tony nearly killed a kid from another gang, and he spent a year in jail for State. During this forced separation from his pals, he had to face himself and his almost very close to committing murder. It caused a profound change in him. "
This update is one of many examples where Spielberg and Kushner flesh out the characters and give them more motivation. Sometimes that motivation doesn't even show on screen, but you can feel it there, mainly because Kushner has spent hours working on "complicated stories for the characters" in his head and notebook. Not all of this material could fit into the movie itself, but the actors would call the screenwriter to ask him questions about their respective stories. "I wanted the actors to know about the relevant stories from the United States and Puerto Rico, the immigrants who had settled in the Lincoln Square area, the Puerto Rican diaspora neighborhood of San Juan Hill, the evacuation massive and demolition of the entire area to make way for Lincoln Center, "Kushner said.
In another material update, Tony lives with pharmacy owner Valentina, a replacement for Doc's original character. Here, Doc is dead and Valentina is his wife – a Puerto Rican who married a gringo, caught in the middle of this gang war right outside her store. Played by Rita Moreno, who won an Oscar for playing Anita in the 1961 film, Valentina is Tony's only real connection outside of his former gang, and she watches him suspiciously, fearing that he will fall back into her own. old lifestyle. She also has reason to be worried, as Riff doesn't want to let Tony go. He still sees him as part of the gang, and he wants Tony's help in organizing a growl to end all the growls with the Sharks. Tony resists but shows up anyway later to a dance the two gangs are attending. This simple act on Tony's part will change the course of every character's life.