Successful D&I Strategies Require the Insurance Industry to Stop "Playing Musical Chairs"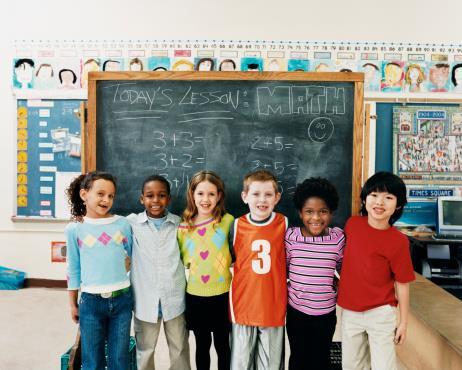 FCA pressure on insurance industry to unlock more diverse talent pool is mounting, but industry is slacking on inclusivity by 'not taking on enough' young school leavers, says Chris Lay, Managing Director of Marsh UK and Ireland.
In April 2022, the financial services regulator issued a policy statement confirming that listed companies are required to report information and disclose compliance with industry-wide diversity goals, effective April 1, 2022.
The statement, PS22/3: Diversity and Inclusion on Boards of Directors and Senior Management, presents a "comply or explain" position. This means that any publicly traded company unable to meet the regulator's diversity targets will have to explain why.
In three years, the FCA plans to review these rules, to determine whether the objectives it has set are still appropriate and whether the desired progress has been achieved.
This change in approach builds on the regulator's previous experience DP 21/2: Diversity and inclusion in the financial sector – working together to drive change working paper, released in July 2021, which said it was "necessary" to continue to "focus on how we expand our talent pool", to achieve "more diverse representation at senior levels" and reduce pay gaps.
The DP 2/21 paper closed for comment on September 30, 2021.
Rather than specifying that companies should have "X number of brown or black people on your board", this work by the regulator has instead focused on when companies start sniffing out talent, because "that's where the evidence is and that's the process you need. to follow," said Padda Consulting founding director Suneeta Padda.
Therefore, to "change the shape" of diversity and inclusion (D&I) in the insurance industry, leaders must "be honest and probe our souls" because "playing musical chairs within [the sector] not going to work," Lay added.
He continued: "If we take a step back and say we really want resilience, then we need to massively scale up early careers in our industry."
The UK and Ireland boss further pointed out that the insurance market in London currently employs 47,000 people, but "has struggled to reach 1,000" when counting the elderly. 17 to 25 while searching for his next role as President at the Insurance Institute, London, part of the Chartered Insurance Institute.
Lay and Padda were speaking as part of a panel discussion at the annual conference of the trade association Airmic last week (June 7, 2022). They were joined by Tenesha Frazier-Levett, head of international relations at Crawford and Company, Jonny Briggs, head of talent acquisition at Aviva Group, and Soowoo Park, international risk analyst at Google.
The session was moderated by Dexter Tang, Google's Head of Compliance and Global Support for Europe, Middle East and Africa (EMEA).
An alien lands…
Seeking to change the current status quo of professionals 'falling into self-assurance', Lay told Airmic delegates that he regularly leads a school assembly in east London.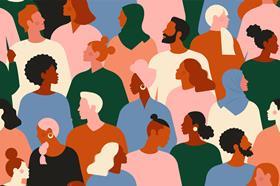 While visiting the chosen school, Lay said he usually dresses in business attire and "might even wear a tie." However, children tend to 'look and think I'm an alien who's landed' because central London business is seen as 'like another world'.
Lay thinks the insurance industry has "missed so much" by not connecting better with local schools.
Lay, who grew up in a 'working-class family in London', said he often felt like a 'victim' when he started out in the working world, as he had been rejected by many companies early in his career, including Marsh.
Once in the insurance industry, he said he suffered from 'impostor syndrome' – a feeling of self-doubt when others believed the individual was competent – due to 'connotations' not to belong to a similar environment to his colleagues.
Despite this hesitant start to his career, Lay has now managed to reach the top of the career ladder.
Frazier-Levett, who was "warmed up" by Lay's professional journey, said insurance executives "shared [their] history allows people to feel that they too can rise to the same level".
For this reason, she likes to emphasize education, so that "when people see the next Tenesha, it's not something new."
She continued, "With success comes responsibility. My journey with D&I is about supporting others along the way.
"A lot of people aren't as comfortable in those environments and it's because they haven't been around people who are different from them, so it's really educating them, coaching them. [and] mentoring.
"I want to get to the point where there are a lot of people of all different ethnicities walking down the halls.
"Right now, we're still in this period where I stand out and others like me stand out in those settings."
Be sexy, not boring
Briggs, meanwhile, believes that improving D&I in the industry requires "affirmative action" by setting D&I goals, with incentives and consequences.
He also thinks it's important to reach out "to communities to encourage them to join the organization", rather than simply implementing diversity quotas and relying on "positive discrimination".
This view is also shared by the industry initiative Race Action Through Leadership, which is developing a talent pool to give leaders access to more potential candidates.
"If you're not fishing from a diverse pool to begin with, you've already determined what the outcome will be," Padda added.
As for how to make the insurance industry more exciting for young school leavers, Park said one option is to "rebrand insurance".
She continued, "Why is insurance still considered unsexy or boring?
"Everyone on this planet needs insurance, so why can't we make young people have more fun? Risk is everywhere.
"It's a job for us to take our next generation into an exciting world of insurance, an exciting world of risk."