The musical edits are the best part of She-Hulk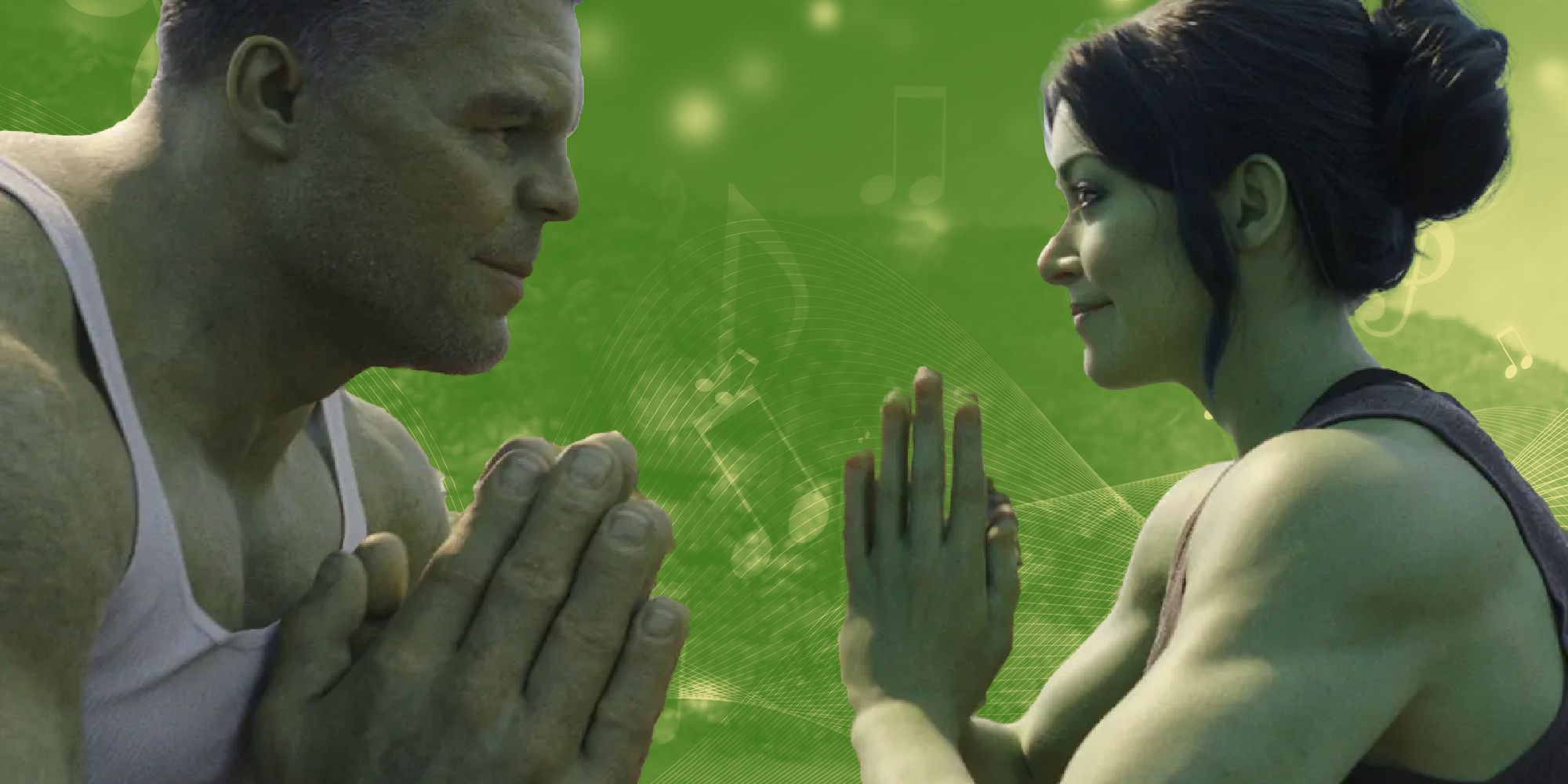 She-Hulk is uneven, but HAIM is not.
She-Hulk is a pretty uneven show. Although it pulls off a sitcom tone, it's rarely so funny, often quite cringe-worthy, and has the extra albatross around its big green neck from having to show off its heroine in a big green form. Just when it looks like he might be hitting his stride, he has to show us his main character, and every time she's on screen, you're in for some of the worst CGI I've seen in a long time .
But, uneven as it all is, there's one area where She-Hulk consistently succeeds, and the most recent episode gave us some solid examples. She-Hulk has generally been good at serving up fun musical montages and "The Retreat," which found Jen stuck at Emil Blonsky's after being left playing by Josh, the guy she met at Lulu's wedding, had some two very good ones.
RELATED: Patti Harrison Makes Everything Better
The episode begins with a sequence, soundtracked by HAIM's "Now I'm In It", showing Jen and Josh having a series of dates, which culminated with Josh inviting him to spend the night. I wasn't sold on them as a couple when they met cute at the wedding, but pitting their romance against a great song by a great band did wonders to make me think they were falling in love. And the sequence, which progressed from Jen closing the door stiffly at first, to closing the door and then running back to invite Josh but seeing he's already left in the middle, to kissing him and ushering him in to the end, had a solid arc to it. And that was helped by creative visual effects, which composited multiple Jens into one shot, showing how her happiness with Josh affected every aspect of her life and routine.
Later in the episode, Tierra Whack's infectious "Peppers and Onions" played Jen, now stranded at Blonsky's wellness retreat, looking for a signal in the vicinity. As she walked, holding her phone above her head, a "No service…" graphic moved with her across the screen. The lyrics to the song, "I'm just human, yeah / I'm not perfect, just a person," work well to reinforce Jen's feelings in this moment of rejection and through She-Hulk as a whole. Despite her superhero status, the things she thinks will make her truly happy, like a good relationship or professional success on her terms, remain elusive.
And, in last week's episode, Lulu's wedding had a fun montage in which Jen gradually got buzzed up dancing to Annie Lennox's "Walking On Broken Glass." This sequence was let down by the flat, gray color grading that plagues much of Disney's production, but the song and Tatiana Maslany's upbeat performance was enough to make it work.
Overall, She-Hulk is still hurt by its writing and Disney's insistence on releasing more than half a dozen projects a year, which puts a strain on its VFX department. Still, great musical choices and clever direction made these edits a consistent highlight. She-Hulk can be genuinely joyful and moving when she lets the music and the image do the talking.
NEXT: She-Hulk Really Feels Like TV