The musical is finally available in streaming? How very!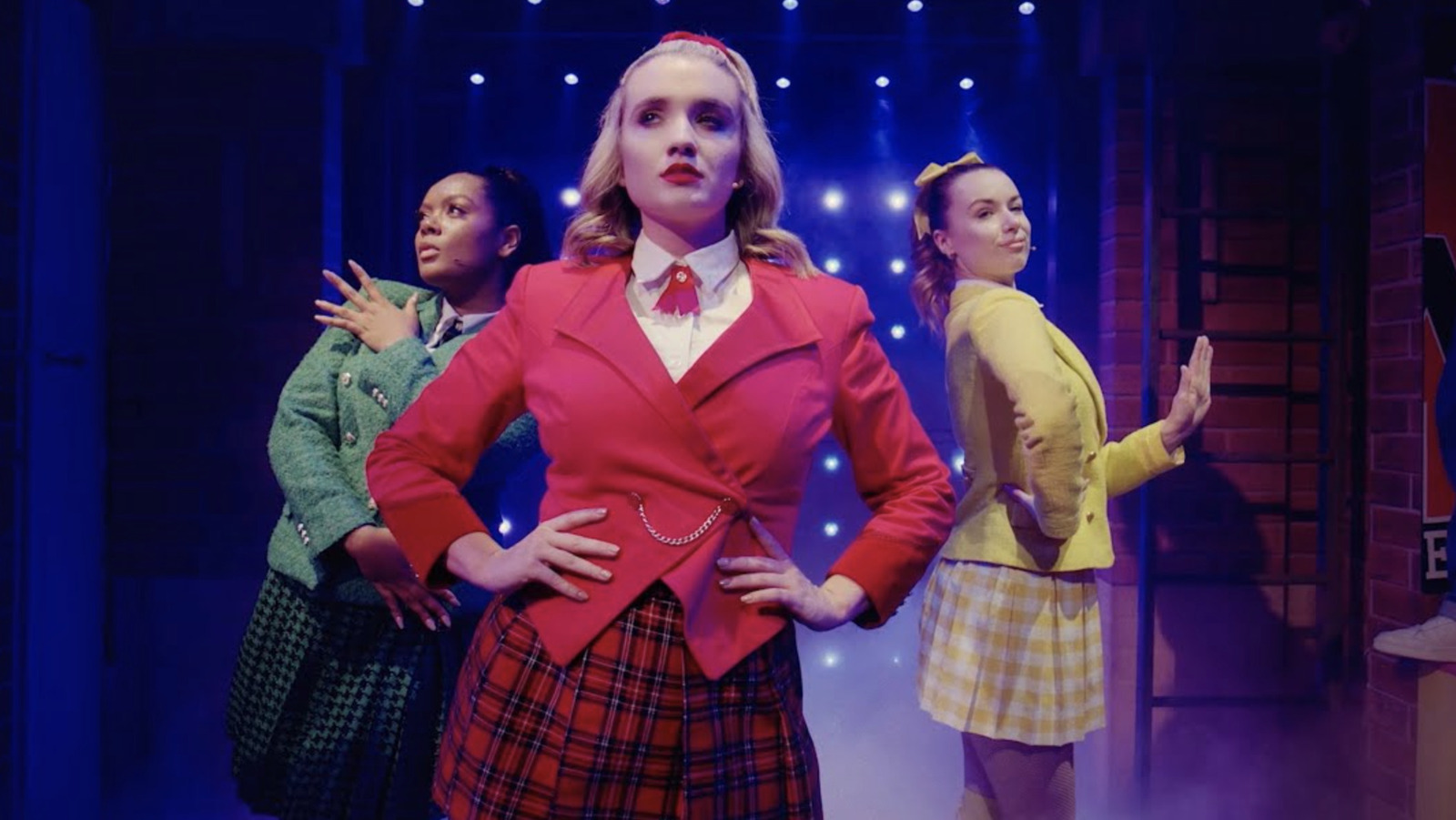 Don't let the music, lyrics and book by Laurence O'Keefe and Kevin Murphy fool you, this high-energy dark comedy is always ready to tackle conversations about extremely dark issues, like bullying, teen suicide , sexual assault, fatphobia, classism, mental illness and school violence. It's no surprise that when the camera on "Heathers: The Musical" turns to the audience, the crowd is dominated by millennials and Gen Z fans of the show.
When the show debuted Off-Broadway in 2014, it was generally well received, with the music and choreography praised as well as the show's incorporation of the film's most memorable moments. Some naysayers felt the production didn't take the original's dark themes seriously enough, citing the infectious bubbly music and high-level camp performances. To that I say…have you ever seen a musical based on a movie before? Are you New?
"Heathers: The Musical" is right there with "Evil Dead," "Legally Blonde," and "Hairspray" in terms of solid film-to-stage adaptations, with songs like "Candy Store," "Dead Girl Walking," "Kindergarten Boyfriend", "Big Fun" and "Seventeen" are all absolute hits. Ailsa Davidson stars as Veronica Sawyer, joined by a fantastic cast including Simon Gordon as JD, Maddison Firth as Heather Chandler, Teleri Hughes as Heather McNamara, Vivan Panka as Heather Duke and Mhairi Angus as Martha Dunnstock.
Now, fans of the recording will have to realize very quickly that this isn't the same cast you've been listening to since 2014, and since this is a live recorded performance, it also won't sound as clean as it sounds. a recording booth. That said, it's still a fantastically shot record.