Theater Central's Springtime Musical a "Beauty" – Central Times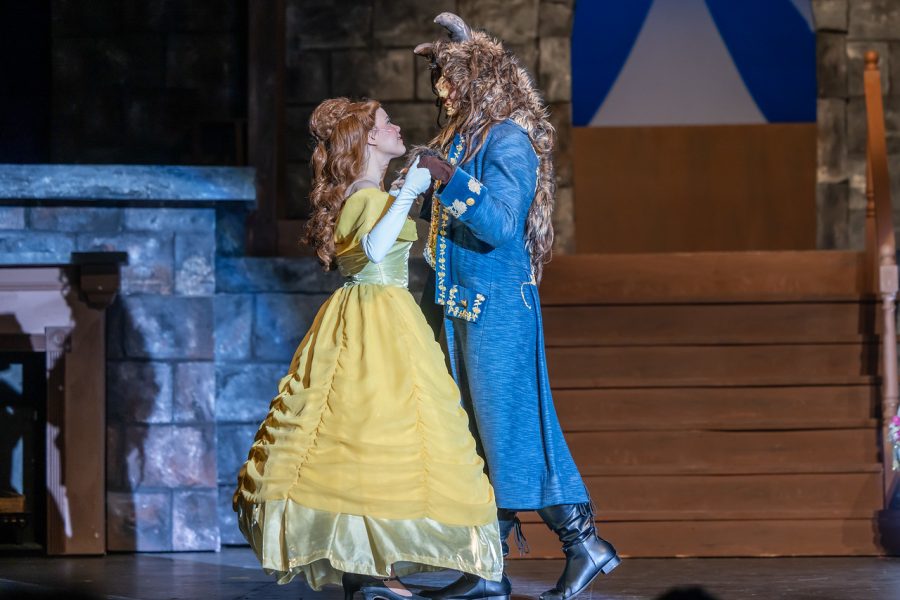 Theater Central's "Beauty and The Beast" sold out all tickets that were awarded on May 1 with consistent sales throughout the weekend, said Theater Central sponsor Susie Johnson.
Three performances took place from April 29 to May 1 after the cast rehearsed for three months. The show was Johnson's third musical at Naperville Central and the first without mask restrictions since spring 2020.
"This is my third musical but from what I hear we never sold out," Johnson said. "We've had big crowds for 'Mamma Mia' and other shows in the past have had big crowds. But it was certainly remarkably popular within the community in terms of attendance.
To capitalize on the popularity of beloved Disney characters, this year the cast also hosted a get-together after Sunday's final performance, which allowed the audience to take photos with the cast members in costume.
"It became a team effort and some volunteer mothers got together to set it up in the black box theater," Johnson said. "[Dean of Student Activities] Lynne Nolan helped us pull back the backdrops of old-school events so that each pair of main characters had their own set that matched who they were. The children circulated and were able to talk to the 10 different main characters and take a picture if they wanted.
Quinn Hurley, who played Monsieur D'Arque, said he was proud of the hard work of the other cast members.
"We were able to show how we spent our time," Johnson said. "You can see the best improvements from the people in the lead like Natalie Brodnick, John Penny and Jake Howard who took time out of their days and did this thing not just for themselves but for the entire cast. ."