Weekly meanders, June 5, 2021 | Jesus' Creed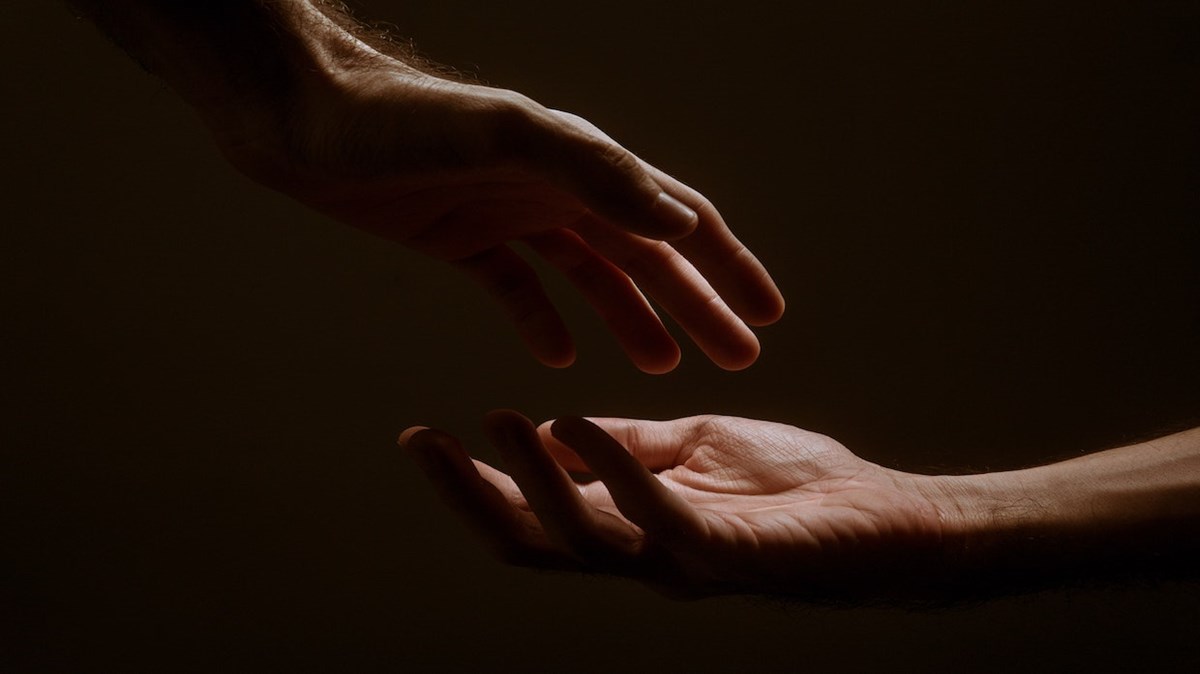 Hello!
CHICAGO (WGN) – When Trevor Williams signed with the Chicago Cubs this offseason, it was a dream come true – for his dad.

"I'm a little league daddy, what am I doing here with a son on the team," Richard Williams joked outside Wrigley Field.

Richard Williams grew up on the South Side, taking the "L" (train) to Wrigley as a teenager.

"I have been here often. I was just a crazy Cubs fan, "he said.

Williams even worked at Wrigley from 1970 to 1974 as a bailiff and still has his uniform.

He joined the Marine Corps and settled in San Diego, where Trevor was born 29 years ago. In high school, in college, then in the pros, Richard always watched and always tallied the points.

"I think he's scored since I was at T-ball," Trevor noted. "He has tally books that go back years. The consistency he's shown in showing up to games is something I don't take for granted. "

But in the fall of 2015, with Trevor in triple A, Richard was unsure how much longer he could run. Diagnosed with double B cell lymphoma, Richard had 60 to 90 days to live. He went through months of chemotherapy and radiotherapy in a hospital setting.

"I just wanted to make it to Thanksgiving that year, not to mention spring training or whatever," he recalls.

A year later, on September 7, 2016, he was in the stands in Pittsburgh for Trevor's Major League debut.

"I'm the luckiest guy in the world," Richard remarked. "I watch the sunrise and wink at the sunset. I use the 'Game of Thrones' reference when winking at this sunset. 'Not today. God of death, you didn't get me today. ' "

More than five years after defying his diagnosis, Richard never wants to miss another point-scoring opportunity for his son.

"I stopped trying to be the richest man in the cemetery," he said.

Williams sold a building so he could pay to follow Trevor across the country.
CHICAGO (WLS) – Memorial Day weekend is the unofficial start of summer, and often violent in Chicago, but several community groups have teamed up to keep the peace.

A party at 67th Street and Hermitage Avenue was organized by a group called "Think Outside Da Block". The event included games and music for everyone from young children to adults, including bouncy houses and other attractions.

In one corner the children were on pony rides and in another they had their faces made up. There was a giant chess board for the big kids and plenty of food for a picnic vibe.

There was a petting zoo with animals that many children in the city rarely see up close.

"It's always great to come back to our community to do great things," said Shohn Williams.
SBC and the Stories of Abused and Injured Women, by Mary DeMuth:
As the 2021 Southern Baptist Convention approaches, I can't help but remember my time there two years ago. It was a time of anticipation, of hope, of seeing the light pierce the darkness of sexual abuse. The powers that be wanted to bring to light this very real problem within the church – and rightly so. the Houston Chronicle room about many aggressors among us being mixed here and there between congregations without penalty, and certainly without transparency, had shaken the evangelical world. The problem has become a public relations nightmare for Southern Baptists, as you can imagine.

Enter survivors like me (along with so many other important voices within and outside the convention.) I won't speak for them, however, as they have their own stories to tell about these events. But I can say this: I shared my vulnerability at both the convention and the ERLC Caring Well conference. In the name of the gospel and my love for the church, I sacrificed pieces of my story for public consumption.

There is always a risk when you share your story. I understand it right down to my bones. I've been sharing often for decades now, comparing the risks to the benefits, and have found mostly benefits. Why? Because sharing these stories in the dark helps people feel less alone. He gives dignity to the stories of others. This is a blow to the enemy of our souls who uses sexual abuse as one of his greatest weapons against humanity.

The sad thing is that he also uses complacency and silence, especially in the church's response to abuse.

The Southern Baptist Convention, in the years since all this vulnerability of survivors, has tended to be complacent and silent. A wave of good has happened in the wake of the Caring Well convention and conference, but lately we are seeing a setback and turmoil towards reputation management – once again. I am literally sick of it. (My stomach hurts as I write this). Those who came before me, who argued much longer in this behemoth called the SBC, warned that this would happen, and they were right. It would appear to be a show of support for survivors when the public relations spotlight was searing, but when the world moved on to other news, the SBC powers-that-be would quietly escape divine fear (do the right thing what it happens) towards a cowardly fear of shareholder opinion.
Two pastors, two stories, one story, now told:
Last weekend, to mark the 100th anniversary of the Tulsa Race Massacre, two preachers – one black, one white – stood on stage in a suburban church.

They faced each other, held hands and bowed their heads.

"Help us, Father, to learn to erase the past and to live for the future… as one in Christ," prayed Tim Luster, the black minister.

After the last amen, Luster leaned forward, hugged Tim Pyles, the white minister, and said quietly, "God bless you, man."

The interaction came at the end of a 45-minute dialogue on racism that marked the centenary of the massacre, which was commemorated on Monday and Tuesday.

From May 31 to June 1, 1921, the violence of the white crowd destroyed Greenwood district in Tulsa – a wealthy African-American community known as "Black Wall Street" – and has killed up to 300 people.

Last Sunday's Bible discussion was the result of a five-year racial unity effort between Church of the Broken Arrow of Christ, about 15 miles southeast of Tulsa, and the North Sheridan Church of Christ in Tulsa.

The 500-member Broken Arrow Church, where Pyles preaches, is predominantly white.

The 100-member North Sheridan church, which Luster serves, is approximately 60% Black and 40% White.

The two churches began meeting in 2016 – in the spring in Broken Arrow and in the fall in North Sheridan – after a white policeman shot an unarmed black man in Tulsa.

TULSA, Oklahoma (AP) – Hundreds of people gathered for an interfaith service on Monday dedicating a prayer wall outside the historic African Methodist Episcopal Church of Vernon in the Greenwood neighborhood of Tulsa on the occasion of the centenary of the first day of one of the deadliest racist massacres in the country.

National civil rights leaders, including Rev. Jesse Jackson and William Barber, joined several local religious leaders offering prayers and remarks outside the church which was largely destroyed when a white mob descended on the prosperous black neighborhood in 1921, torching, killing, looting and leveling an area of ​​35 city blocks. Estimates of the death toll range from tens to 300.
One of the deepest fears of the church today is what appears to be a continuing spiral of disunity. The perfect facade that has become "normal" that Sunday morning participants wear as a mask (figuratively and literally these days) is ripped off as the reality of life crashes into them as they exhale in their car. after the service. Look at our world today with racism, sexism, abuse, to name just a few social ills. We as a church have asked the question, "How do we find unity within the Kingdom of God?"

I want to suggest that there is an unlikely and unfiltered group that can help us towards deeper unity. How is it that God tends to use "the lesser of them" to teach us to become more like him? Considered the most neglected and ignored community, people with disabilities challenge tolerance for division and disunity and provide an unfiltered lifestyle that can enable society to bridge these intractable gaps.

A few years ago my little brother Zach who, in very simple terms, was born with part of his brain missing, my dad and I decided to take an afternoon trip to have some hot drinks for the new fall weather. Stopping at Starbucks, Zach was excited to walk in for a number of reasons. First for his drink, that he had planned everything and that he was going to order himself. (He made sure to make it clear that he was going to order his drink on his own at least five times on the way to make sure my dad and I were on the same page). Second, he would meet people in Starbucks, introduce himself, and ask them various questions such as "What were you for Halloween?" "" And "What did you eat last night?"