What is the future of musical theater after Covid?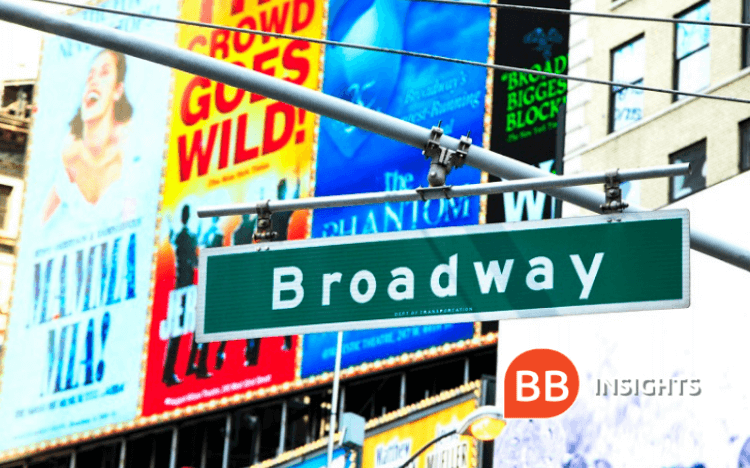 Covid had a drastic effect on musical theater with empty seats and redundant props as dust accumulated on disused stages. Theaters were closed from Broadway in New York to London's West End, affecting everyone from actors and directors to theater and reception staff.
Since March 2020, the Actors Fund has provided $ 21 million in emergency financial assistance to more than 16,000 people working in the performing arts and entertainment across America.
Yet the pandemic has also introduced new opportunities for digital creativity. Longtime audience favorite Hamilton was broadcast on the Disney + platform while actresses Meryl Streep, Audra McDonald and Christine Baranski gathered for Stephen Sondheim's 90th birthday to sing "Ladies Who Lunch" on Zoom .
But now that the lockdowns have been lifted and society is starting to reopen, what future for musical theater?
---
1. The age of streaming
When theaters were forced to close, the biggest shows that could afford them were able to rotate quickly. The blockbuster hit Hamilton being one of them.
"I was like, how are we going to get through a year and a half? Hamilton producer Jeffrey Seller reflects in a recent interview with McKinsey. "Frankly, that's when I collaborated with Bob Iger from Disney and my partners in Hamilton."
No one could have predicted the show's success when it aired on Disney + as a live-action movie. The platform experienced what is now known as the "Hamilton" bump, with subscriber numbers increasing by 74%.
While an in-person ticket for a premium seat Cost nearly $ 1,000 in 2016, suddenly a whole family got to watch the whole musical on Disney + for the price of a $ 6.99 subscription. It offered a glimpse of a potential future where home musicals would become the norm, picked up and streamed by platforms like Netflix, Amazon Prime and Disney +.
---
---
But all is not positive. While Hamilton was able to make up for his losses during the pandemic, there are concerns about the effect the switch to digitalization could have on other workers in the industry. Streaming services are also likely to focus heavily on blockbusters, potentially leaving out smaller productions.
"Long-running productions will be filmed by well-known directors and big-name stars will take on the roles," predicts Eli Noam, professor of finance and economics at Columbia Business School and Garrett professor of public policy and corporate responsibility. from school.
"This means bigger production budgets and fewer jobs, because the staging will no longer take place every night."
---
2. From tourists to local audiences
Along with a switch to streaming, the low number of tourists during the pandemic also hit the theater hard.
According to The Broadway League, a trade association, tourists made up nearly 70% of audiences in musical theaters around the world before the pandemic. Eager to watch long-running traditional productions like The Phantom of the Opera and Les Misérables, they're also often willing to spend more on tickets.
And as the recovery in tourism is still unclear, it could be years before the pre-pandemic tourist public finds their way back to places like Broadway and the West End. If so, it is more likely that the city's theaters will need to market to a more local audience to stimulate the recovery.
"Long-running productions will have a hard time selling tickets because they depend on a constant flow of visitors," says David Reece (pictured right), deputy managing director of cultural consultancy firm Baker Richards. "There is a limited number of times someone who lives in the area will see The Lion King or Aladdin."
To engage local audiences, traditional productions might have more leeway to give way to lesser-known popular musicals, especially if successful productions turn to streaming and don't air every night. That could mean shorter shows and newer content. It could also mean a boost for diversity in the industry.
---
3. New space for popular productions
Eli (in the photo below, on the right), who is also director of the Columbia Institute for Tele-Information, a research center focused on management and policy issues in communications, the Internet, and the media, believes there will be two conflicting consequences of a shift to streaming which could have an impact on local productions.
"The first is that streaming will disproportionately promote blockbuster musicals and crowd out popular musicals. On the other hand, you could have a long-term impact on smaller productions that might appeal to a niche audience, "he says.
Fewer blockbuster productions and more streaming might not be a bad thing. While streaming will most likely only distribute hit musicals, new audiences who watch them may develop a liking for the genre and be encouraged to visit their regional theaters.
A poll conducted by Morning Consult, a market research company, found that a fifth of 2,200 American adults surveyed watched Hamilton on Disney +. Of that group, around 75% said they would be interested in watching a live show after seeing Hamilton online.
If new audiences can be drawn to the in-person theatrical experience, particularly to seeing a popular musical, it could help to counter the preference of streaming services for larger productions and push consumers through the doors of shows. smaller, often more affordable.
---
© duha127 / iStock
---
4. Technology and accessibility
Due to the price of musical theater tickets, residents of less affluent communities are unlikely to be able to afford the experience in person.
"The musical theater industry is all about commerce," says David of Baker Richards. "Ticket prices have increased dramatically over the past decade, long before inflation, is because those who can afford the indoor experience continue to buy tickets. "
While streaming promises access to musical theater to a larger audience than an in-person production, that doesn't necessarily mean the music theater industry will become more accessible.
As a for-profit business, musical productions will continue to have high entry prices. This can lead to a two-tiered experience, where the wealthier can enjoy the theater in person and everyone goes for streaming.
Eli is also skeptical of the influence of streaming on accessibility, not only because of the potential two-tier experience, but also because of the music genre itself.
"It's not just the price that drives the public away," he says. "It's also the content, the themes and the style of music. It's a question of taste. Hopefully, more openness online can mean there will be more niche products. "
---
---
Musical theater, like much of the post-pandemic world, appears likely to be consumed in a hybrid fashion, with some audiences experiencing performances in person and others online. And while the in-person experience may offer a superior sensory experience than streaming, the world is changing rapidly with technology.
"Immersion technology, in terms of virtual and augmented reality, could enable a future where the line becomes a superior sensory experience," thinks Eli of Columbia. "With these two mediums, you could move on stage or above, and the music would be of better quality."
The world of virtual reality is closer than you think. Already on Broadway, John Gore and MelodyVR have teamed up to create the VR At The Tonys Be More Chill experience, where viewers tour the Tony Awards suite at Sofitel New York before watching scenes from the musical Be More Chill, from the comfort of their own homes.
The future of musical theater is likely to involve more streaming, and marketing will need to shift to new audiences in cities temporarily devoid of tourists.
For the theater to thrive again, it will also be necessary to strike a balance between making greater use of technology and ensuring that priority blockbusters do not crowd out smaller local productions, so often the breeding ground for future star talent.
---
Read more :
What is the future of cinema?
---
BB Insights explores the latest research and trends from the business school classroom, drawing on the expertise of world-renowned faculty to inspire and inform current and future leaders