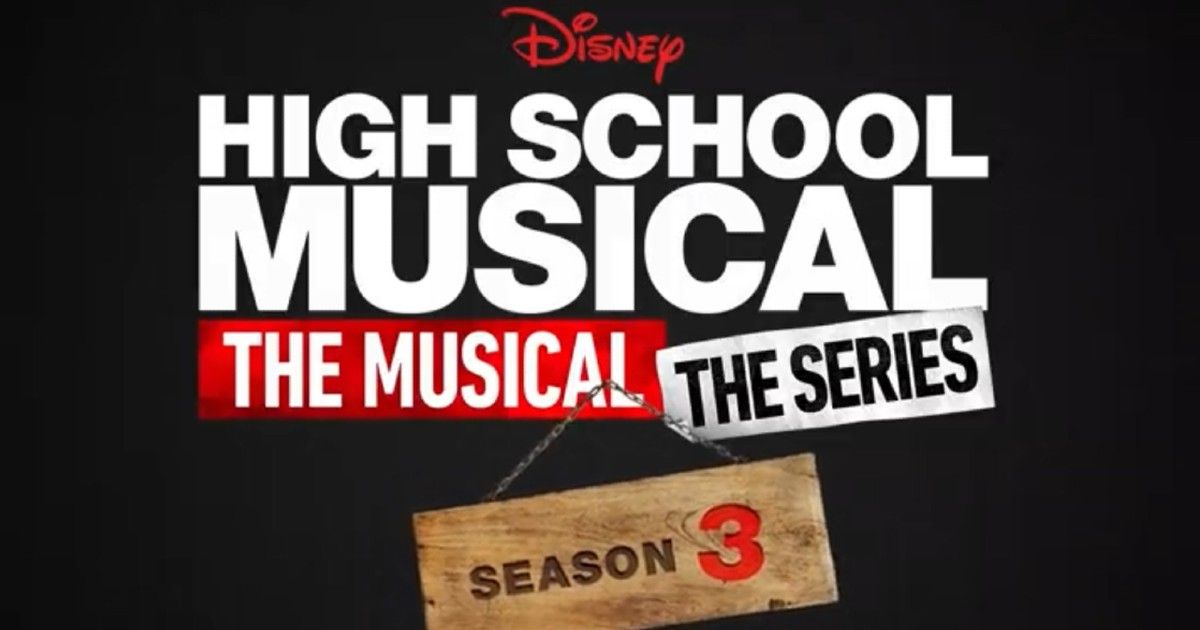 High School Musical: The Musical: The Series season 3 has a release date and another season renewal. Fans can watch East High students return to screens July 27, 2022, after the Wildcats at Camp Shallow Lake as they stage the first-ever camp production of Frozen (at least according to Corbin Bleu's announcement). The first two seasons starred Olivia Rodrigo (Nini) and Joshua Bassett (Ricky). However, Rodrigo only returns as a guest star this season due to his music career and his first headlining tour. This leaves the floor open for new main characters or current main characters to play a bigger role in the upcoming season.
With the first look and confirmation that the new season is hitting screens soon, there may finally be some more informed speculation about what might be happening at Camp Shallow Lake and what we want to see. Grab your blanket and take a seat by the fire as we chat about what we hope to see when High School Musical: The Musical: The Series returns this summer.
Summer camp activities
With an all-new setting, the young cast gets the chance to partake in an all-new set of activities. The school year sets the stage for dances, challenging class assignments, and extracurricular activities, but all of that is gone during the summer months. The camp opens up the possibility of campfire singing, roasting smores and making friendship bracelets, in addition to mounting a production. It gives audiences a chance to see the actors do things we don't normally see them do, creating the perfect avenue to dive deeper into the characters.
Related: High School Musical: The Musical Season 3: Everything We Know So Far
As a (supposedly) performing arts camp, there will be workshops or classes to encourage campers to hone their craft. While some, like Gina (Sofia Wylie), are very clear talents, others, like Big Red (Larry Saperstein), continue to take their place in the acting world. Will there be intensive acting classes, like Improv 101, or classes to improve their singing skills? Workshops for those off stage would be fun to see, such as technical theater, prop making, set design, etc. After all, putting on a musical isn't just about acting and singing.
BIPOC Elsa
There are several characters of color on the show, including Gina, Carlos, Kourtney, and the leading lady herself, Nini, to name a few. Olivia Rodrigo returning only as a guest star in season 3, this leaves the floor to anyone to play Elsa. Last season, Ashlyn was Belle in East High's The beauty and the Beast production, setting the precedent that the female lead rotates among the actors. That means it's time for either Gina or Kourtney to have their moment in the spotlight.
Casting Elsa as a person of color at Camp Shallow Lake provides an opportunity for greater representation in the Disney Princess world. Sure, Elsa has already been portrayed as a white character in the animated movies and the Broadway show, but that doesn't mean the camp production has to follow that narrative.
Based on how Gina and Kourtney's arcs ended in Season 2, playing Snow Queen the queen of Arendelle could bring something important to the two young women. While the cast list for the camp hasn't been revealed, we're hoping to see one of those ladies play Elsa.
A moment "wouldn't change anything"
With confirmation that songs from another Disney Channel Original Movie series, camp rock, will be included in the season, fans can look forward to a recreation of an iconic moment from the second film. In Camp Rock 2: The Final Jam, Mitchie Torres (Demi Lovato) and Shane Gray (Joe Jonas) sing an emotional duet as they try to grapple with the status of their relationship. "Wouldn't Change a Thing" is arguably one of the best songs in the franchise, and it would be in the show's best interest to include it.
Related: Best Live-Action Musical Movies To Watch On Disney+
There are two couples who could benefit from singing the iconic duet. By the end of Season 2, Ricky and Nini had broken up, but it was clearly a tough decision for both of them. While they were still friends, summer can change everything, as they know. The song feels like it might be repetitive for the two given their journey so far, but it can still create an important and emotional moment between the two. Maybe their time apart, probably because Nini is working on her music instead of going to camp, made them realize what they really needed.
The other couple that the public could see singing the song is Gina and EJ. Although it is implied that they are together at the end of last season, EJ is about to leave for college. Like Mitchie and Shane, who were separated between summers, Gina and EJ may have complicated feelings to overcome when deciding the direction their relationship takes. With new camp counselor-in-training and student Val (Meg Donnelly) present, could she drive a wedge between the two as the basketball player finds out what's on the horizon at college?
What do you want to see in the upcoming season? is there camp rock song on your must list for the series? Find out if he made the cut from July 27, 2022.