Whitefish Cafe Moves and Adds Ice Cream Bar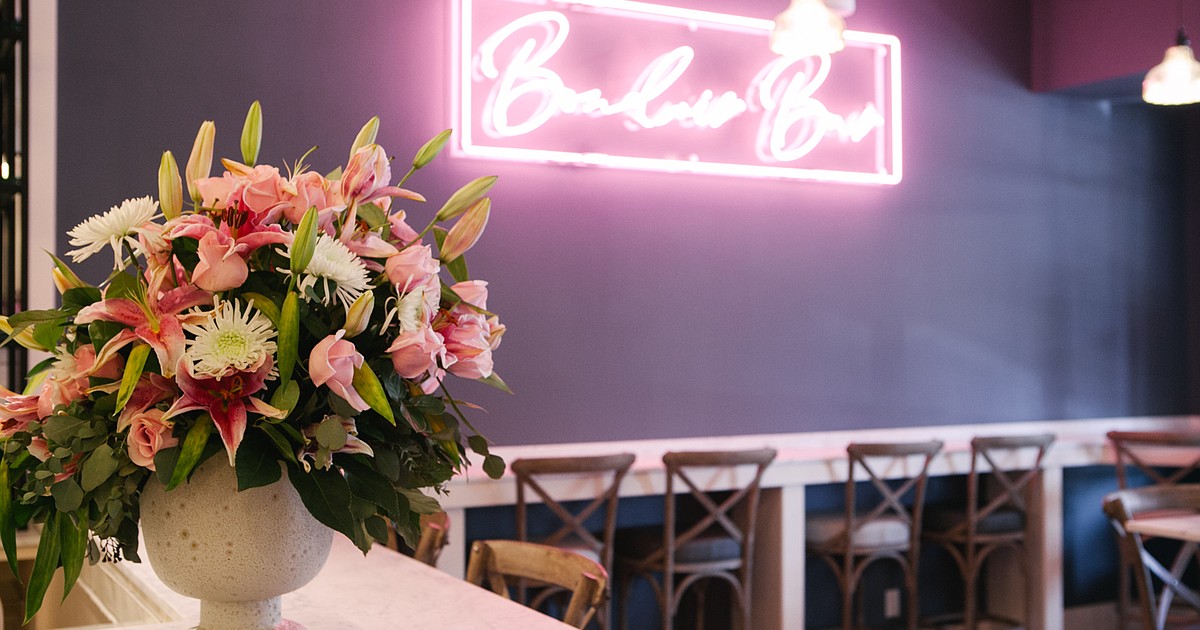 Entering the Marches is like leaving the central avenue and entering the heart of Paris. The café-boutique combination brings a touch of European culture to downtown Whitefish.
"People are used to animals that come out of walls," said owner Jordana Woodland, referring to Montana's quintessential game mounts. "We wanted everything but that."
The vision originally came from Woodland's first boutique, which she operated in Los Angeles from 2014 to 2017. Initially, she mainly focused on selling her personal, well-known clothing line. under the name of Naked Princess.
In 2018, Woodland moved her entire operation to Whitefish, where she is raising her four children. Although she initially opened a store on Second Street, she set her sights on a downtown location more accessible on foot.
In May, she opened Le Marche ("the market" in French) on Central Avenue. With Woodland's renovations – including pink stripes, roomy seating, and a wall-to-wall world map – the space is unrecognizable as the former Nelson's Ace Hardware site.
In his new building, Woodland shifted his focus from the clothing side to the cafe.
"Here we have reversed the concept to make it more of a cafe," said Woodland.
The Marche includes a shopping section with clothes from the naked princess, as well as Woodland items called "gifts," such as lip gloss, toiletries, candles and books.
But the piece de resistance to the Marche are the edible options.
The coffee part of the business, called The Boudoir Bar, offers coffee from Stumptown Coffee Roasters.
Less familiar – but no less popular – is Le Marche's rotating menu of gelato flavors.
"Some people don't understand that it's not ice cream," Woodland said of the richer, creamier frozen treat. Nonetheless, "it's a huge success," she said.
Le Marche is the only store in Whitefish to offer ice cream, and it comes in eight flavors, including chocolate chip coffee and dulce le leche.
In addition, Le Marche sells smoothies, smoothies and small pastries. Woodland would eventually like to expand into soups and sandwiches, although there are no full meal options yet.
OF FOOD AND drinks are not the only things that make the Market a traditional café. Part of Woodland's mission is to create an ambiance that encourages guests to stay for a while inside the pink walls of Le Marche.
The Market stays open later than a typical café – until 8 p.m. Monday to Thursday and 10 p.m. Friday and Saturday. Woodland sees it as an alternative to a bar for people who want to experience a different version of Whitefish after dark.
To that end, Woodland is also planning to host events at the Marche, such as live music, book readings and movie nights. She plans to open the space for parties and other private matters.
"We have all of these ideas flowing," said Woodland. "There is so much you can do with a space like this."
Le Marche is located at 224 Central Ave. in Whitefish. It is open from 7 a.m. to 8 p.m. Monday to Thursday and from 7 a.m. to 10 p.m. Friday and Saturday.
Journalist Bret Anne Serbin can be reached at 406-758-4459 or [email protected]